Fiberglass Shelter DeliveryCase Study
Professional and Knowledgeable Delivery Drivers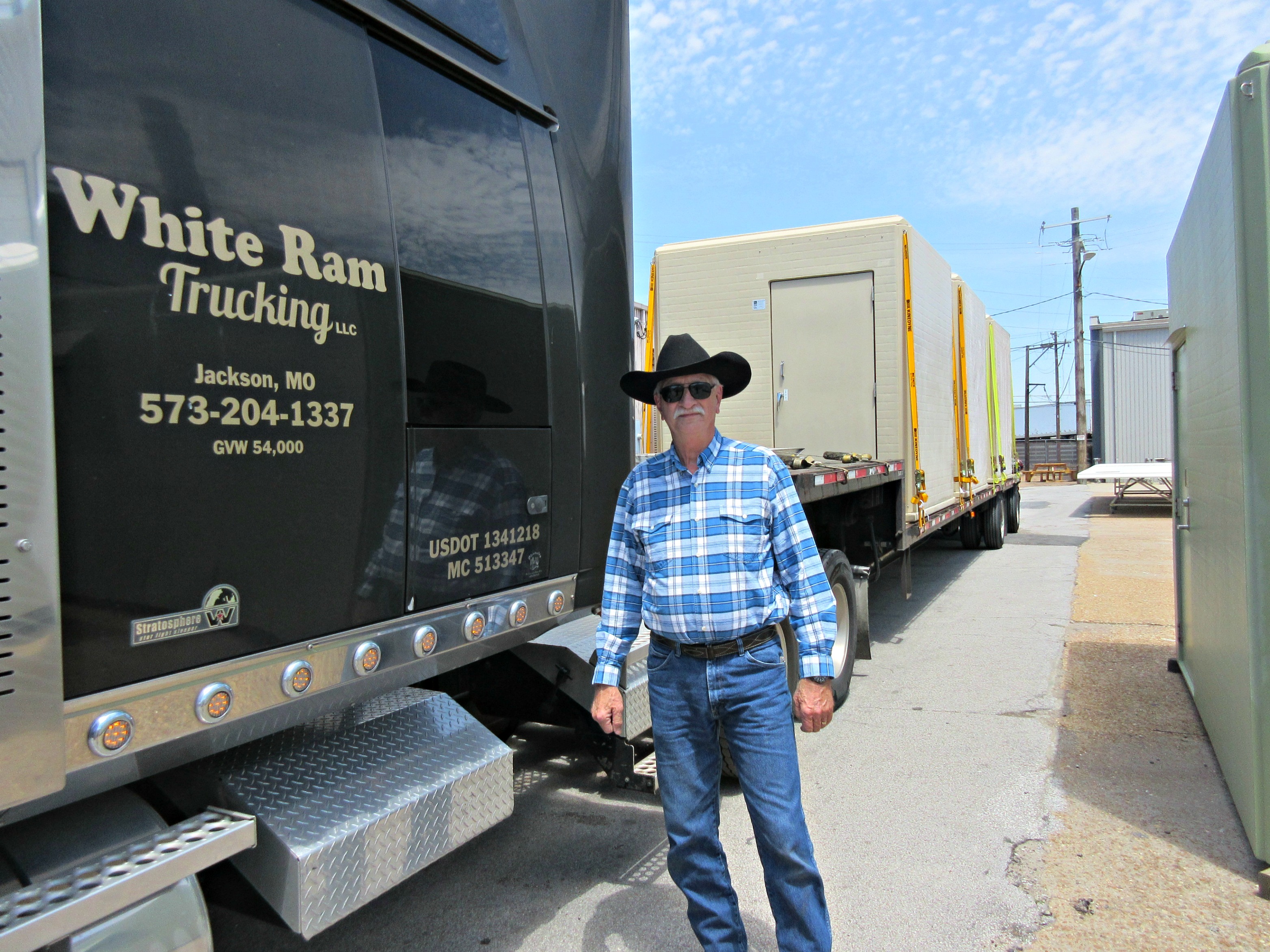 We hear a lot of praise for our prefabricated shelters, but that's not all we hear about:
"The building is the most beautiful thing out on that airstrip, but the best parts of working with Shelter Works are the people. Everyone –right down to the truck driver who delivered the building–was delightful to work with… just outstanding customer service."
"Shelter Works was very responsive and provided great customer service. The shelter itself was well constructed and had no issues. One more thing worth mentioning is that your delivery driver was very knowledgeable and professional."
These customers are talking about Mike Smith, a man who's been delivering Shelter Works prefabricated shelters for the last 14 years. Because Shelter Works believes that outstanding customer service should be pervasive throughout their process–all the way through delivery and installation. Mike has been a vital part of Shelter Works' extended team of premiere delivery partners, delivering the majority of Shelter Works prefabricated shelters since 2003.
Tracy Switzer, President of Shelter Works, and Mike hit it off immediately and found that they had common philosophies, values, and ethics of their respective areas of work. Mike explained, "I like the quality of the buildings and found that you couldn't find nicer folks than the people at Shelter Works. That matched with my values for what I do… I like people! I try to be a smiling face, have a clean truck, be polite, pleasant and on time when I deliver something."
That approach to every delivery ensures that Shelter Works' customer service values are upheld during the early phases of product design and construction are just as prevalent during the final phase of delivery.
Mike and his wife Martha (who does all of the paperwork and billing) started White Ram Trucking with a pickup truck and one trailer. Over the years, his stepson joined the business, and they have added two more specialty trailers to ensure that each shelter arrives in great shape.
Delivery Stories from a Veteran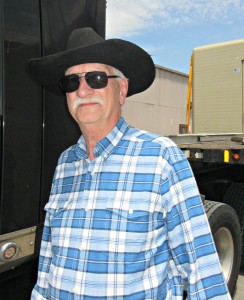 Because he has delivered Shelter Works prefabricated shelters to every corner of the country, he has a lot of unusual delivery stories to tell. When asked about some of the most challenging situations, Mike talked about getting the buildings across narrow bridges and delivering to well sites at the end of lonely, bumpy county roads:
When he showed up to a delivery address in Florida, he was met with the team of workers with chainsaws and a bulldozer. "Follow me," one man instructed as they passed through a small gate. Just like in the wilds of the jungle, they proceeded to cut slowly through thick overgrowth back to closed off well that still needed to be protected on the job site.
In a mud field, construction vehicles were used to drag his truck backward through the mud to get safely to the job site and then safely back to the road.
In downtown Chicago, officials blocked off an entire city block to allow our building to be lifted up off the trailer by a crane, hoisting it to the top of one of the downtown skyscrapers.
One fiberglass shelter was delivered in pieces to an exploration ship so that it could be pieced together underneath the helipad.
Any time there is a delivery for a military installation, dogs inspect the truck and the shelter at the safety and security checkpoints prior to proceeding to the job site.
A 16-foot building had to be squeezed through an 18-foot gate by going in at an angle and shifting the building one-quarter of an inch on the trailer in order to get through.
The California highway patrol had to escort the delivery truck through the streets of downtown Los Angeles in the middle of the night on the way to delivering a building to a power plant in Fresno.
A bridge had to be blocked off to deliver an oversize building to a military site.
In order to ensure that rocks would not get sucked into very expensive precision jet engines, Mike had to stop along the road just prior to delivery delivering the building to a military airfield, using pliers to pull rocks out of the tire treads to keep them off of the runway once arriving at the job site.
One customer had to take down a fence so that Mike could drive through an orchard while delivering a building to one particular hard-to-reach area of a power plant.
"We encounter a broad range of challenges in delivery," Mike explained. "These prefabricated shelters can be worth hundreds of thousands of dollars, especially if there are large integration packages or a lot of electronics added to the shelters at the manufacturing site. Each building is precious cargo, and we treat it as such. I have a team of escorts that go with me on these big deliveries (one in front, one in back) to ensure we don't run into any issues along the way."
John Miller, Director of Sales and Operations, explained, "Ensuring the safe delivery of our buildings is a critical step in our process, and Mike and his team are fantastic partners who are knowledgeable, courteous and committed to excellence every step of the way."Whether you need prefabricated shelters delivered to a busy downtown area or have a difficult site location in a remote region of the country, the team at Shelter Works stands ready to help!