Tough Shelters Ensure Repeat CustomerCase Study
TROPICAL ENVIRONMENT
The city of Destin, Florida, known for its white beaches and emerald green waters, is located on a peninsula between the Gulf of Mexico and Choctawhatchee Bay. It's a popular vacation spot frequented by thousands each summer who go to enjoy the many attractions offered by the tropical beach community. It is a growing city that hosts a robust tourist season as well as an influx of snowbirds during the winter months.
Destin Water Users (DWU) provides water utility, wastewater, and reclaimed water services to Destin and portions of unincorporated Okaloosa County. The wastewater from these areas goes to the George French Water Reclamation Facility (WRF) where it is treated and sent back out into the community for beneficial reuse as landscape irrigation of shopping centers, condominium complexes, golf courses, parks, individual residences, and for in-plant operations.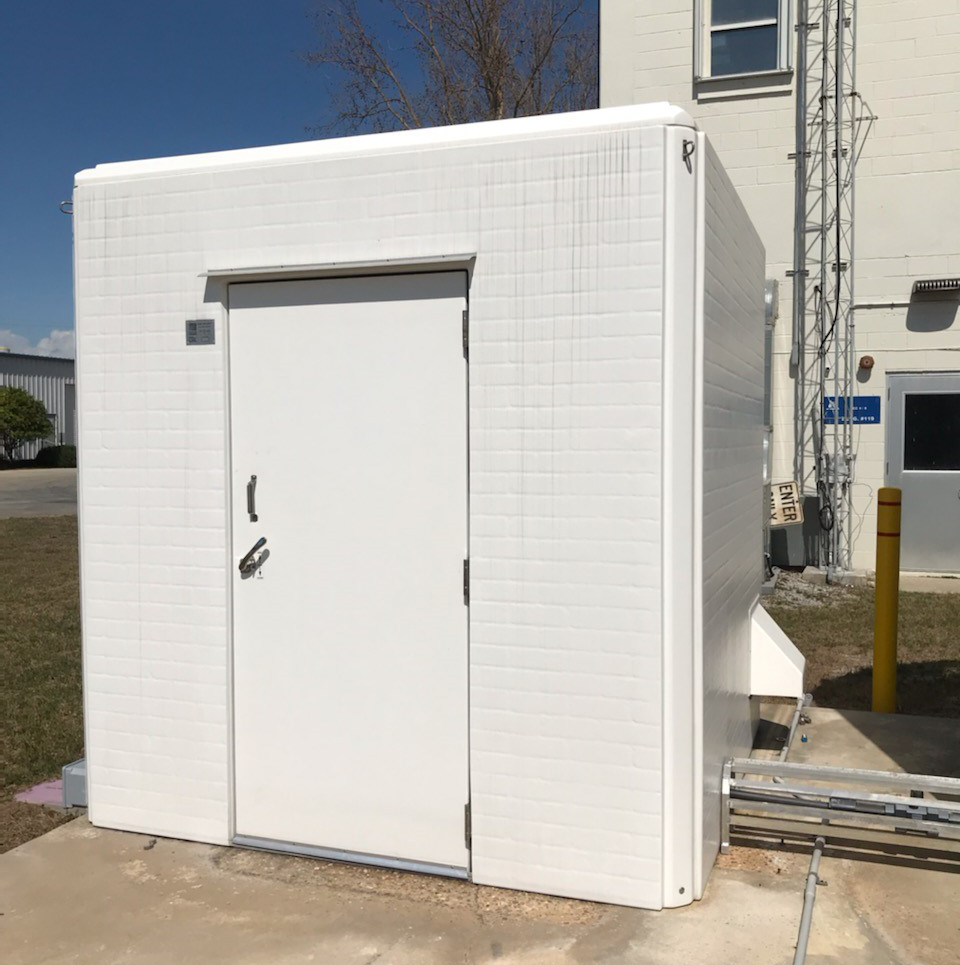 HOUSING CHEMICAL FEED SYSTEMS
DWU recently purchased two Shelter Works fiberglass buildings to protect chemical feed systems. The first for Alum, a commonly used coagulant aiding in clarification and phosphorus removal for many industrial and sanitary wastewater treatment applications. The second to house the sampler for the influent flow sampling at the facility's headworks.
Fiberglass shelters are an ideal solution for protecting chem feed systems because of their corrosion resistance. The harsh elements found in wastewater and tropical environments cannot find their way through Shelter Works' fiberglass shelters because they utilize the same gel coats used to produce today's marine craft. The gel coat outer layer protects the shelter from moisture, chemicals, and UV damage that can cause the corrosion and rot seen in metal and wood structures. Gel coat is one of the reasons we can offer an industry-leading 25-year warranty.
STRENGTH AND QUALITY
Shelter Works' manufacturing process results in a lightweight composite building system, equal to the strength of steel that will not come apart or delaminate. Over the years Destin Water Users has purchased several Shelter Works fiberglass buildings. When asked why they prefer Shelter Works, Logan Law, WRF Plant Manager stated "The buildings are very sturdy and built very well. They have held up through several hurricanes and in this area, if they make it through a hurricane they are tough. They are built well and very economical."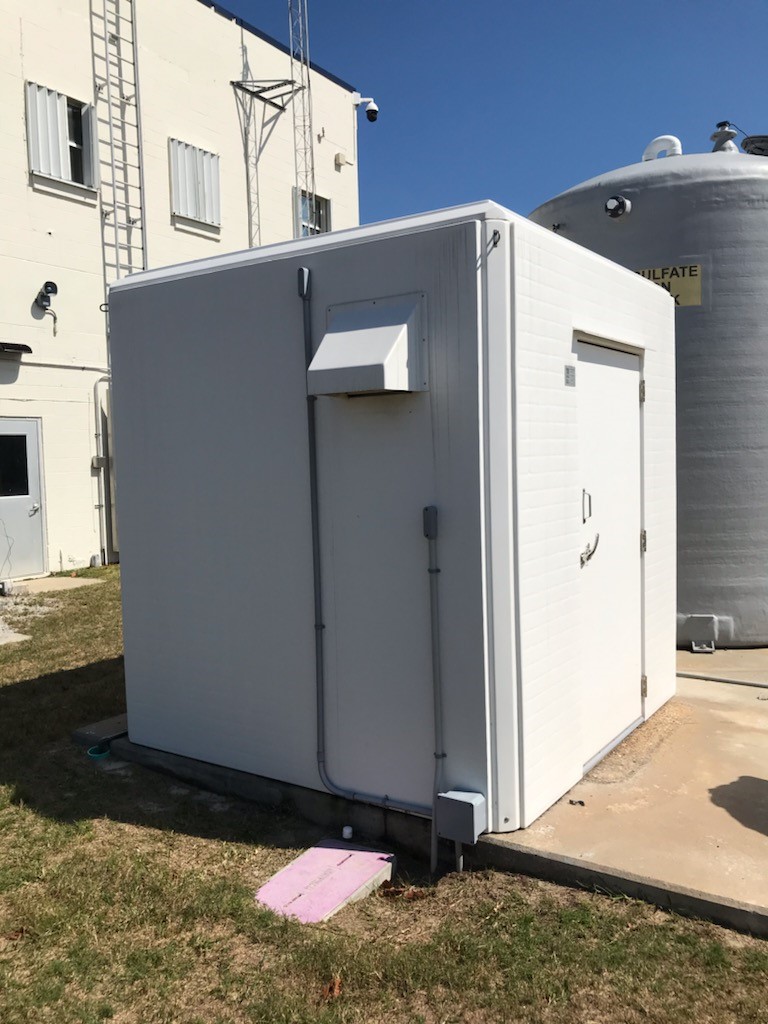 These two shelters were purchased through our manufacturer's rep, Mike Sims at Eco-Tech, Inc., who represents Shelter Works in Alabama and the Florida panhandle. Sims enjoys working with Shelter Works because "They help me get the best product to my customers… and work they with me to provide each customer's unique build."