Fiberglass Enclosure for Fire Suppression SystemCase Study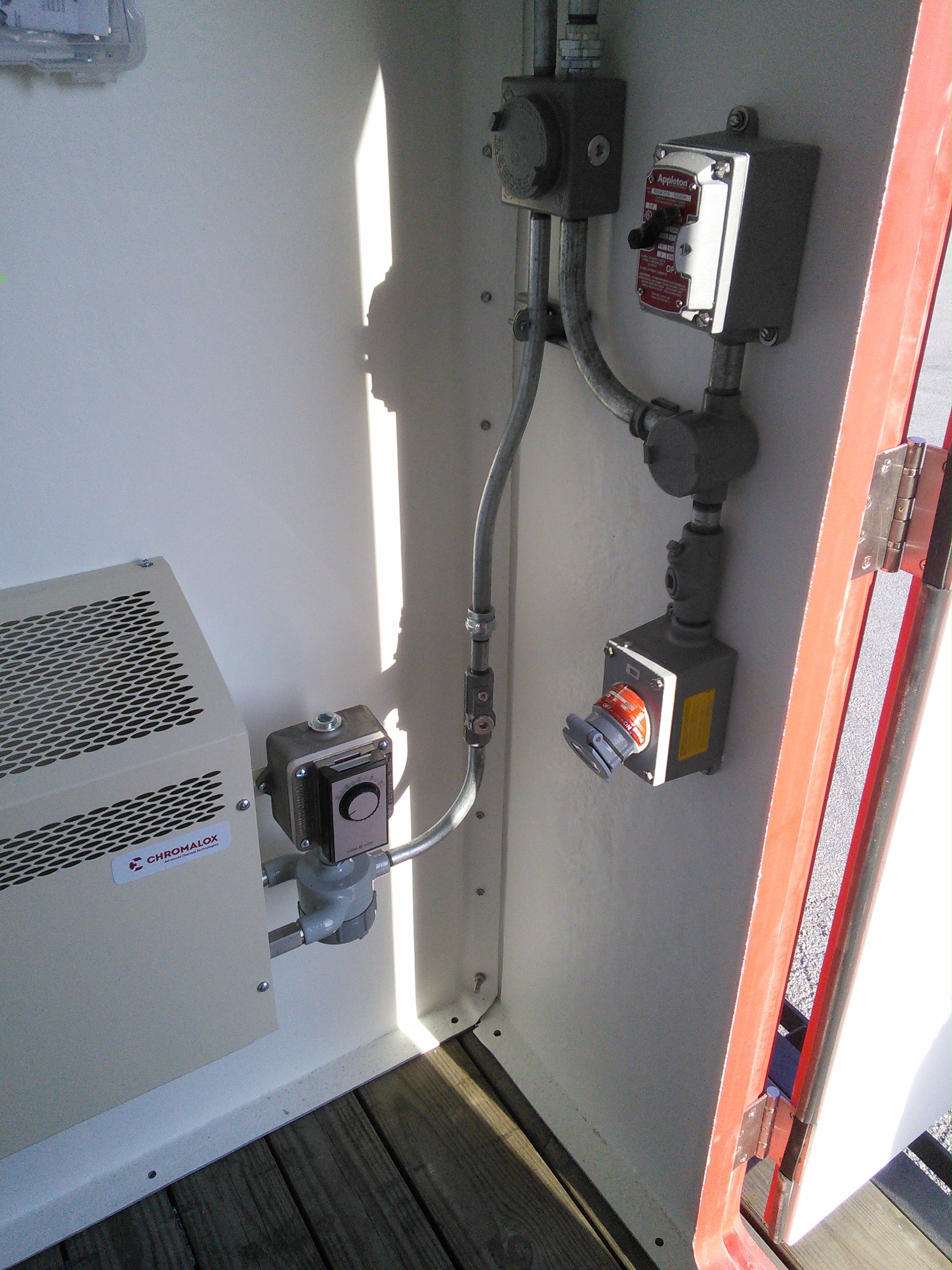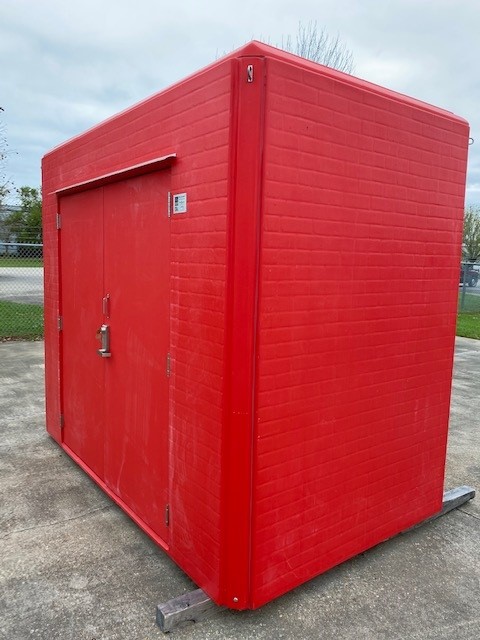 Vallen Safety Services specializes in supplying, installing, and maintaining fire suppression systems that protect critical machinery, vehicles, fuel bays, and mining personnel. They recently provided one of their customers with a valve house for a fire suppression system that includes a Shelter Works fiberglass enclosure.
The valve house protects the piping, valves, and panel for the suppression system. It is located outdoors in a production unit at a large chemical refinery located in Southern Louisiana's industrial corridor. The fiberglass shelter is required to prevent the system from freezing and to maintain an optimal operating environment above 40°.
The shelter is most noticeably customized for its application by its color, Safety Red. Per OSHA General Industry Standards, the color red must be used to mark fire protection equipment for identification purposes. There is wood in all four of the walls for mounting equipment and ensuring structural integrity during severe weather. Due to its location in a chemical environment, it includes an explosion-proof electrical package with a Class 1 Division 1 (C1D1) load center, an explosion-proof heater, and explosion-proof fluorescent lighting fixtures, as specified by the end user.
When asked why fiberglass was chosen, Anthony Calamia, LSS Solutions Specialist at Vallen Safety Services explained, "Utilizing your one-piece fiberglass valve house makes for an easy installation and keeps installation costs low. The fiberglass is easy to maintain and long-lasting. In some of the older plants, you will see small cinderblock buildings used as Valve Houses, but they are labor intensive and time consuming to build. We can bring in a one-piece valve house, drop it onto the new concrete slab, and bolt it in place."
This was Calamia's first time working with Shelter Works. When asked about his experience he described it as "Great. We will definitely be using Shelter Works in the future for our valve house purchases."
Learn more about other applications Shelter Works has worked with.