Fiberglass Building For Brewery's Wastewater Treatment Case Study
THE PROJECT
Athletic Brewing, a pioneer in the non-alcoholic beer space, is currently the 27th largest craft brewery in the country. It recently built a third brewing facility in Milford, Connecticut, that will service its US east coast and European markets. The 80,000-square-foot facility, with a max capacity of 450000 bbl a year, is believed to be the world's largest dedicated non-alcoholic brewing facility.
Athletic Brewing used a Shelter Works fiberglass building to protect the new industrial facility's wastewater processing and monitoring equipment. The FRP enclosure houses the sump, pump, strainer, hopper, buffer tank, chemicals, and controls that make up their wastewater processing program. Steve Machado, Facilities Manager for Athletic Brewing, explained that the waste materials collected in the sump are pumped to the strainer where solids are separated from liquids. The fluids are then moved to the buffer tank where the PH correction takes place before the water can be released into the municipal sewer system. The solids are moved to the hopper where they are dumped into a bin and disposed of separately.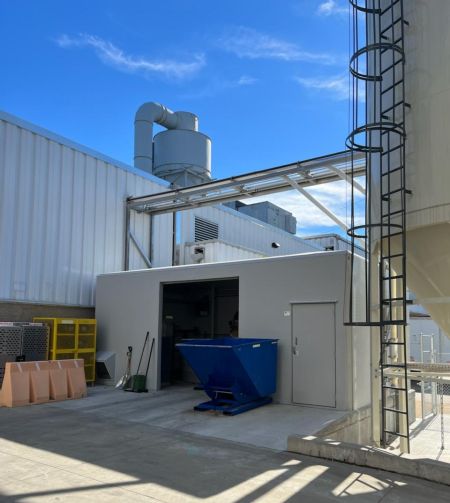 CUSTOM FIBERGLASS SHELTER FEATURES
ROOF TRUSS – The 15'-10" x 24'-9:' x 10' building includes and FRP encapsulated roof truss to provide additional roof support and is standard on any Shelter Works enclosure exceeding 20 ft. in length.
3 INCH FOAM – The walls and roof of the shelter all have 3 in. foam that aid in the overall strength of the shelter with the added benefit of an increased R-Value. Foam thickness in the walls is automatically increased for any wall 9 ft. in height and taller.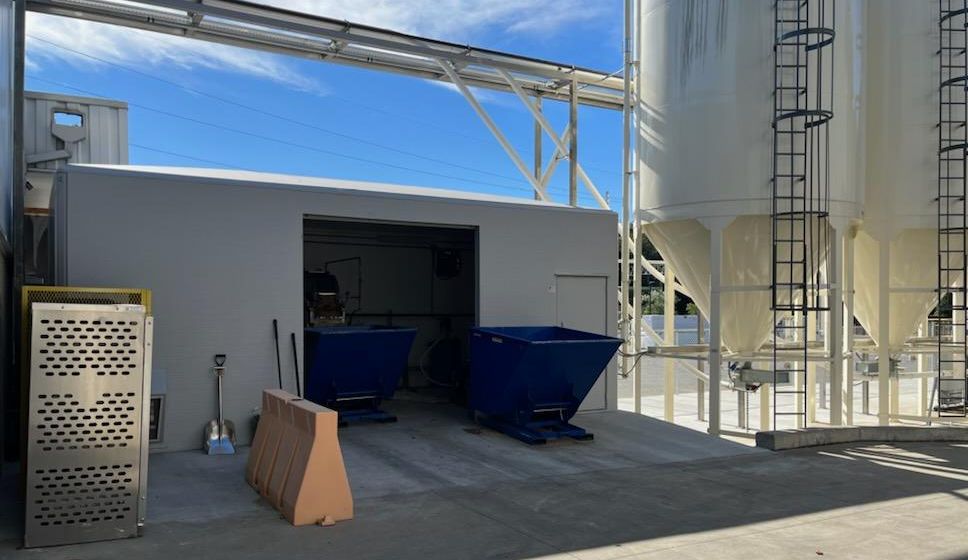 4 INCH FASTENER SPACING – A typical fiberglass shelter assembly uses 12" fastener spacing. Larger shelters will have 6" or 4" spacing depending on size and destination. In this case, the size of the shelter dictated closer fastener spacing for increased structural support for increased wind resistance.
8' x 9' ROLL-UP DOOR – An insulated aluminum roll-up door allows room for a forklift to enter and exit the building. The shelter also has a 3' man door for easy ingress/egress.
WHY FIBERGLASS
Steve Machado explained that they chose a pre-built fiberglass building because it made managing the site build easier. Machado is based out of Athletic's San Diego brewing facility so having a pre-built shelter arrive on-site, ready to drop in place, eliminated the need for him to manage additional construction within the overall project. Machado also stated that the Shelter Works 25-year warranty assured him that the equipment inside the shelter would be well protected.