Sanitary Lift Station Equipment Protection ShelterCase Study
"Quick Installation, Heat, Air Conditioning, Well Insulated, Durable, Low Maintenance and a Nice Overall Look."
Keith Simpson is something of a sleuth. When this Public Works Sewer Supervisor needed to find just the right solution, he didn't stop until he found the perfect answer: Shelter Works.
"I was looking for the best way to protect some field equipment, and I came upon some really good-looking buildings that were protecting some natural gas equipment," he explained. "I looked at the tag on the side of the building that said, 'Shelter Works' and investigated the company's website to learn more."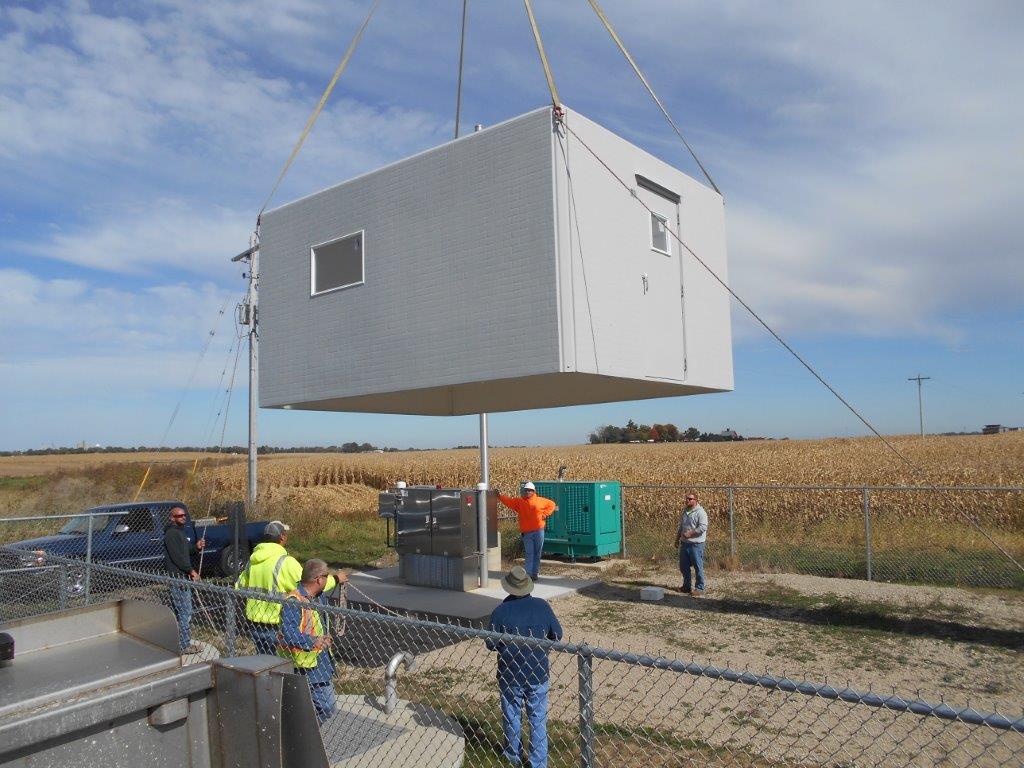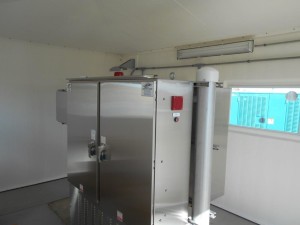 In Normal, Illinois, Simpson needed to build two high-quality sanitary lift station buildings to house sewage pumps and electronic controls. These stations pump sewage uphill until it flows, via gravity, down to the town's sanitary reclamation district. He explained, "The weather can be very harsh on these stations, as they have electronics and computer componentry that needs to be protected. While the computers are in an insulated stainless steel cabinet, the whole system needed more protection. We have other buildings made of wood construction or brick that have higher periodic maintenance requirements. When looking at the Shelter Works construction and low maintenance expectations, this seemed to be a more feasible solution."
With windows to allow in natural light, and air conditioning and heating units for both summer and winter extremes, Shelter Works engineered the fiberglass buildings to meet the need of Simpson's team to monitor and repair the equipment in a controlled environment. Combined with the low cost of maintenance, there are fewer headaches to come in the future. Simpson summed it up by saying, "They are exactly what we needed. Quick installation, heat, air conditioning, well insulated, durable, low maintenance and a nice overall look. We are very happy with these pre-fabricated enclosure buildings."