Irrigation Equipment ShelterCase Study
INDUSTRIAL EQUIPMENT PROTECTION
DOESN'T HAVE TO LOOK INDUSTRIAL
One of the reasons people choose Shelter Works field equipment shelters over other forms of protection is that they are aesthetically more pleasing. While most of the equipment being housed is industrial in nature, our customers don't want the enclosures protecting that equipment to look industrial.
Just Because It's A Manufacturing Facility Doesn't Mean It Needs To Be Ugly
When you talk about a manufacturing plant, many people conjure an image in their mind of a dilapidated building with discarded pallets and mounds of waste scattered around an ugly industrial park where the only grass growing comes up through the cracks of the crumbling concrete pavement. But it doesn't have to be that way! Just ask Alcon.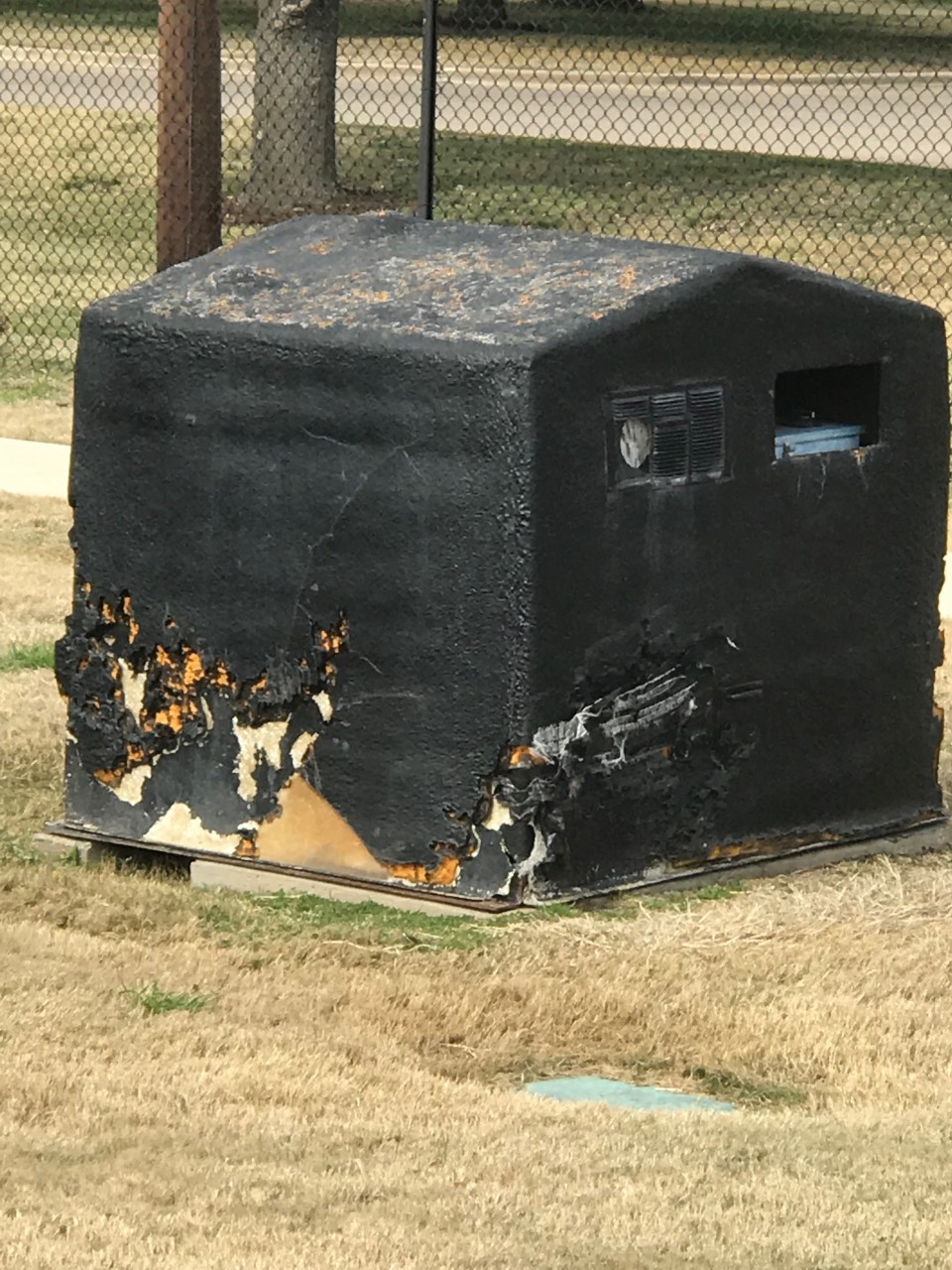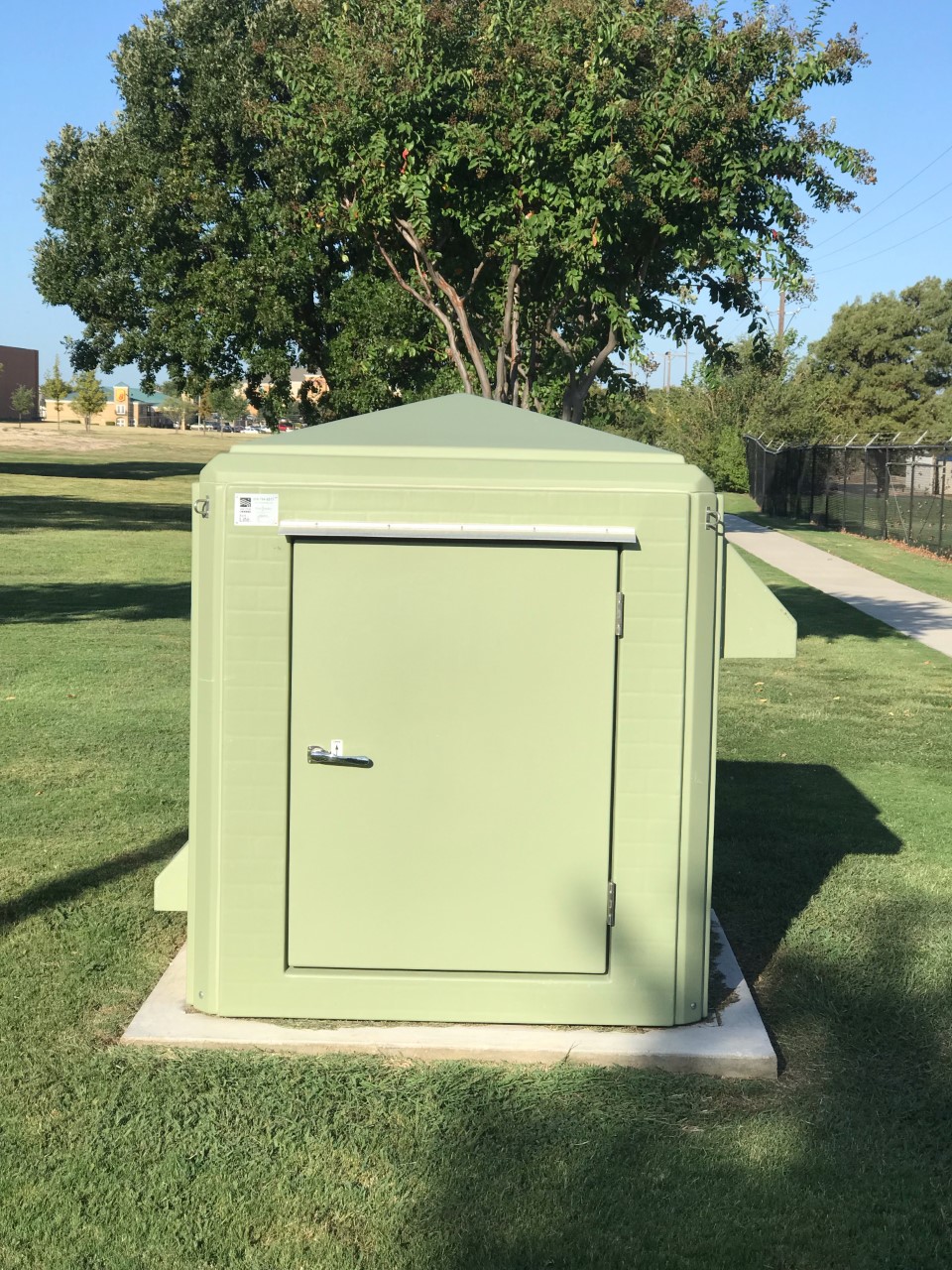 Alcon's pharmaceutical plant in Texas looks more like a college campus than a manufacturing facility. For this high-purity manufacturing facility, the company takes great care in its upkeep. The campus has manicured lawns and water fountains that reflect the company's careful, thoughtful approach to the work that is done at the pharmaceutical plant.
Replacing 'Ugly' with 'Neat and Tidy'
When Pierce Pumps was asked by Alcon to upgrade some existing irrigation pumps that were part of the sprinkler system that runs throughout its beautiful campus, Pierce Pumps recommended protecting those pumps, valves and control panels with Shelter Works fiberglass field equipment shelters.
To blend in with the rest of the landscape, they chose 'Meadow Green' for the color of the shelters. All shelters come with a faux brick texture that simulates a brick look to adds to the visual appeal. Alcon chose an HVAC package that included both exhaust fans to deal with summer heat and heaters to handle lower winter temperatures.
In addition to being engineered to easily combat the weather demands of Fort Worth, Texas, these Shelter Works equipment enclosures represent a huge aesthetic upgrade for Alcon. Chuck Bates, Outside Sales Manager for Pierce Pumps said, "They love them! They are very happy with these enclosures because they're heavy duty, they do a great job for them, and they look great too!"
If you're looking to upgrade the look of your field equipment protection or need something custom-engineered for your application, feel free to request a quote today. We'd be happy to help.