Leachate Pump StationCase Study
Leachate Pump Station at County Landfill
In December of 2016 the County Commissioners of Somerset County, Maryland approved the decommissioning of the Fairmount Wastewater Treatment Plant and then extending of the sewer lines to link to an existing wastewater plant in the nearby Westover Sewer System. The project included demolishing the Fairmount plant, upgrading the pumps at the Fairmount Pump Station, and running a force main from the pump station to the Westover Sewer System.
Flow previously pumped from the Fairmount Pump Station to the Fairmount WWTP will now be directed to the existing Westover Sewer System and processed in nearby Princess Anne. By running a force main 5 ½ miles to connect to the Westover system, they extended service and allowed for the sewer transfer of treated leachate from the Somerset County landfill, eliminating the need for hauling to the Princess Anne treatment plant for further processing. As part of the system expansion, Shelter Works was called upon to provide a replacement fiberglass shelter for the existing leachate pump station at the landfill.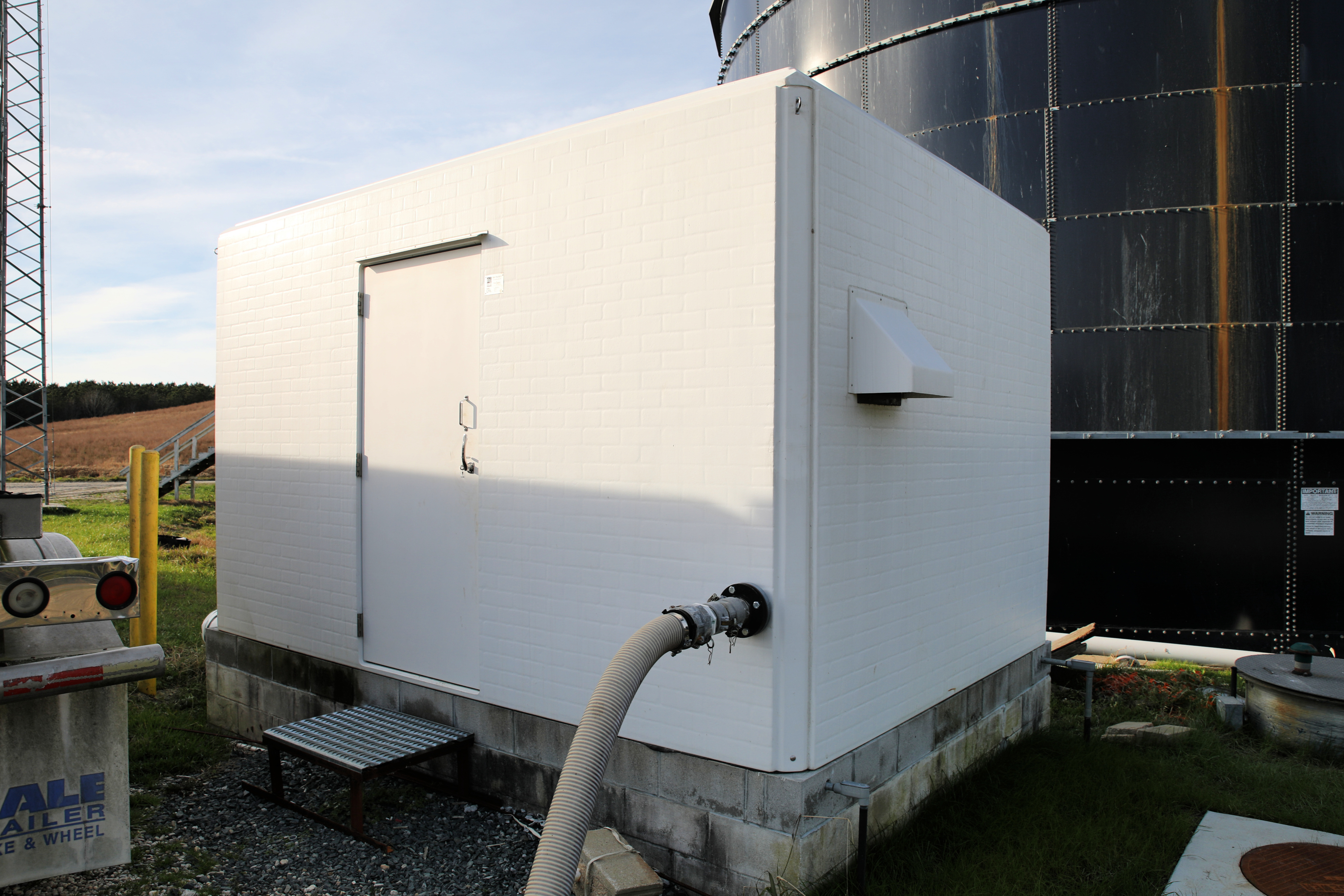 ENVIRONMENTAL FACTORS
Somerset County sits on Maryland's Eastern Shore between the Chesapeake Bay and the Atlantic. It experiences average rainfalls of 45 inches a year and average humidity of 77%. A fiberglass field equipment shelter will have a longer lifespan, with minimal maintenance, than other building materials when exposed to high levels of moisture from both the weather and the leachate collection process.
The building provided by Shelter Works included an electrical package consisting of a load center and LED lighting. To accommodate the average winter temperature lows of 29° the shelter's insulation was increased, providing an R-Value of 15. A heater was also installed to ensure the pumps would not freeze on the occasions when temperature lows dipped into the teens.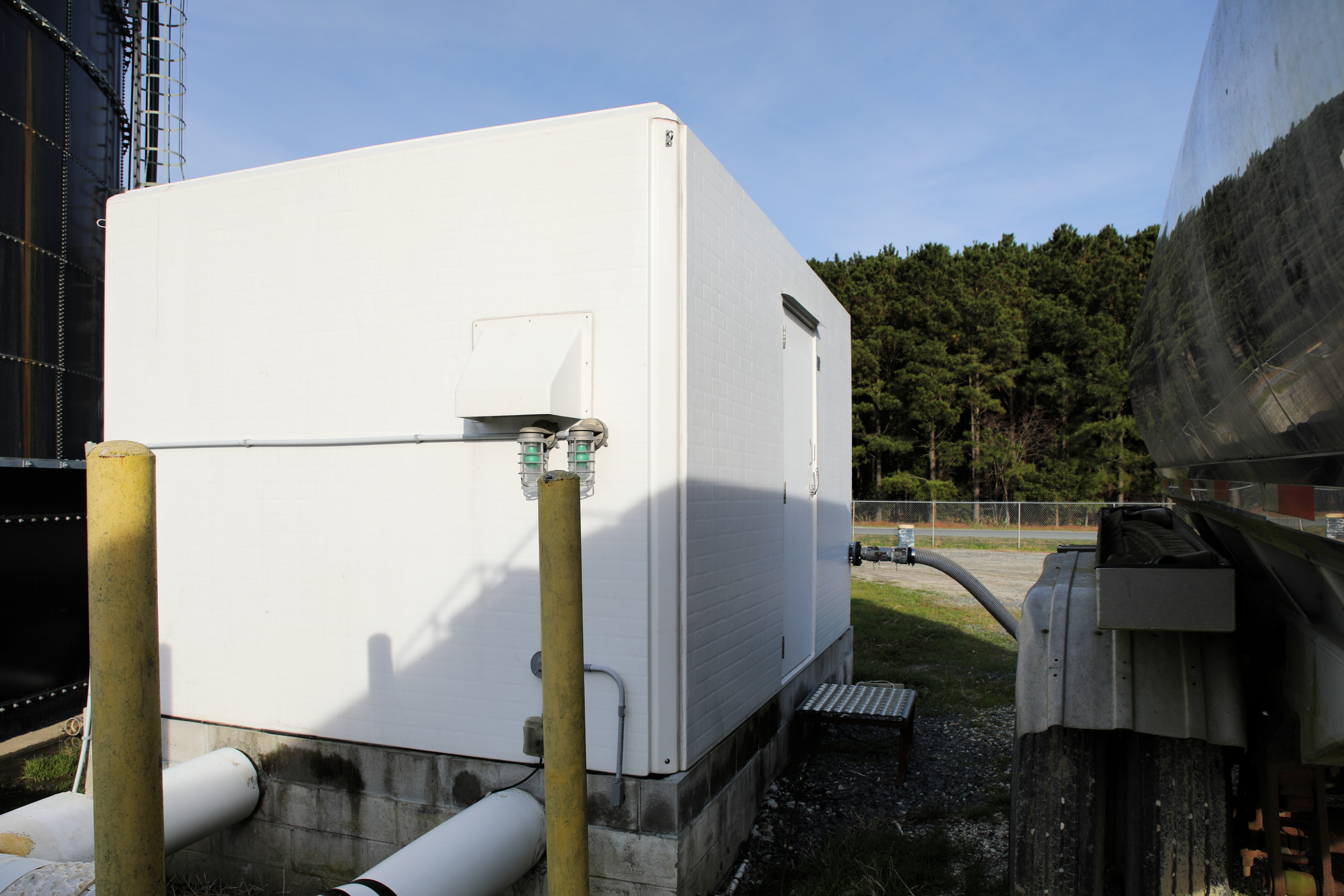 AN IDEAL SOLUTION
According to Dwight Swan, Sales Engineer at Envirep/TLC Environmental "Shelter Works fiberglass enclosures are a great option for protecting the equipment for a landfill pumping station. Leachate is very corrosive and could damage other types of shelters. Because it is resistant to corrosive elements, chemicals, and gasses found in a landfill environment, fiberglass is an ideal medium for housing a leachate pump station."
WHY SHELTER WORKS
Dwight Swan has been a Sales Engineer for Envirep/TLC for 24 years and when asked why he likes working with Shelter Works, Swan said "Shelter Works ships their enclosures fully assembled, making installation at the job site quick and easy for the contractor. They assist the engineer in all phases of a project, from design assistance to equipment specifications/drawings, submittals, and installation manuals".