Wall Construction OptionsFeaturing FiberBeam™ Technology
All of our fiberglass shelters and buildings feature wall panels made from our exclusive FiberBeam™ Technology - an innovative and proprietary composite lamination process that bonds inner and outer fiberglass skins with a series of integrated fiberglass I-beams.
Foam is an excellent insulator but not a good structural material. That is why we developed FiberBeam™ Technology. Unlike a typical FRP panel with a foam core that can delaminate due to environmental pressures like moisture and thermal expansion, shelters made with FiberBeam™ Technology are more rigid. They can withstand higher stresses without buckling or bowing.
FiberBeam™ Technology utilizes fiberglass I-beams throughout the walls and roof of the shelter. It provides a solid structural connection between the inner and outer layers of the fiberglass skins, holding the walls in place around the foam. The result is a shelter that is both lightweight and super strong - pound for pound, stronger than steel.
FiberBeam™ Technology Explained
The FiberBeam™ Technology utilizes fiberglass I-beams spaced every 12" on center throughout the walls and roof of the shelter. They provide a solid structural connection between the inner and outer layers of the fiberglass skins, holding the walls in place around the foam. The result is a lightweight composite building, equal to the strength of steel, that will not come apart or delaminate.
Standard Wall Composition
Resin
Fiberglass
Isophthalic Gel Coats
Rigid Polyiso Foam Core
FiberBeam™
Additional Core Materials (when specified)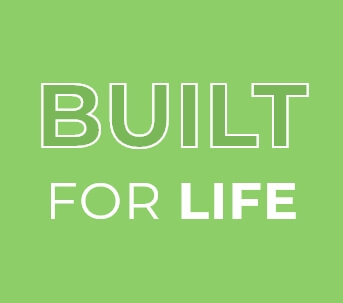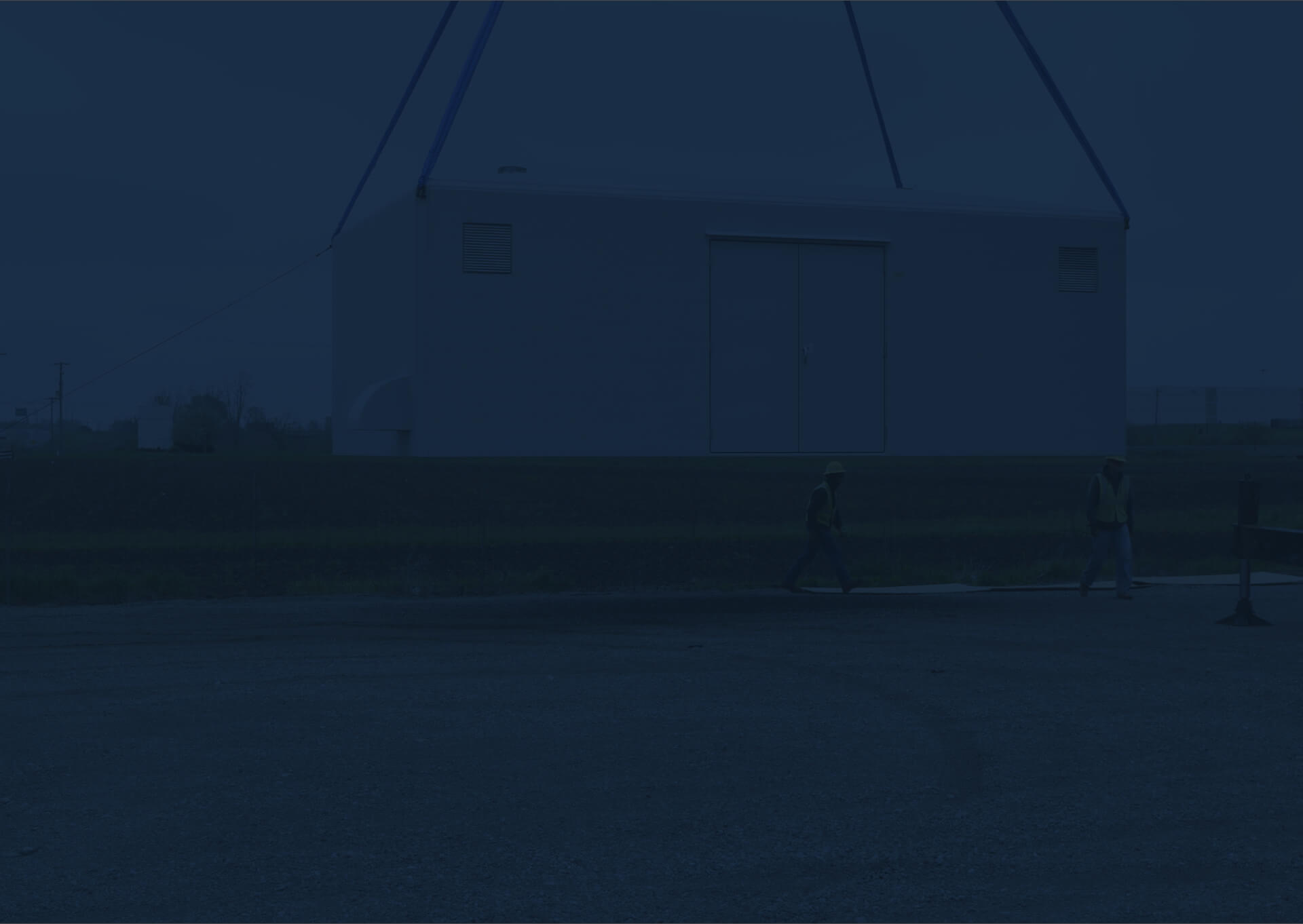 Standard or Reinforced Wall Options
In addition to our exclusive FiberBeam™ Technology, walls can be customized by adding wood to accommodate needs for increased structural stability, the hanging of equipment, or when there is an additional need for insulation or sound attenuation.
Need something structurally sound enough to survive earthquakes or hurricane-force winds? FiberBeam™ Technology handles the majority of environmental issues for most applications, but if you have a special need, just let us know.
Wall Reinforcements
If you need to hang equipment on the walls of your shelter, we can add a layer of oriented strand board (OSB), marine grade plywood or Thermo-Lite Board®, to all the walls, the ceiling, one wall, or a defined area of a wall, depending on the need.
Oriented Strand Board (OSB) Plywood
OSB is known for its rigidity, strength, uniformity, durability and minimal warping. It has no internal gaps or voids and is water resistant - making it a perfect material for adding strength to walls that will have heavy equipment mounted on them.
3/4" Marine Grade Plywood
Marine Grade Plywood is often specified for use in high humidity areas where walls will be pierced or penetrated in the field to add additional equipment. It is also used in the base flanges to help withstand moisture.
Thermo-Lite Board®
This manufactured, ultra-heavyweight woven fiberglass panel offers all the strength of wood without being a wood. It is used in very specific situations where chemicals used in the fiberglass building can cause wood to ignite.
*Since all the wood used in the construction of our prefabricated shelters is encapsulated within fiberglass, we typically recommend OSB over Marine Grade to avoid unnecessary costs. However, the final choice of wood used is always up to the client.
Insulation & Environmental Characteristics
Shelter Works buildings are energy efficient, with tight joints and a high-quality building composite structure. The chart to the left shows the R-Values of the foam alone; the actual R-Value of the shelter can change depending on foam thickness and the number of openings, vents, fans, etc.
Every Shelter Works building includes a foam core that consists of a standard rigid polyiso panels. The foam meets standard building requirements, including International Building Code (IBC), Section 2603 and ASHRAE 90.1 / ASHRAE 189.1 / IECC / IGCC Continuous Insulation Standards. It is also Miami-Dade County and California Approved.
| Foam Thickness | Foam R-Value |
| --- | --- |
| 1 1/2" | 12 |
| 2" | 15 |
| 2 1/2" | 18 |
| 3" | 21 |
| 3 1/2" | 24 |
| 4" | 28 |
Case StudyNeed Internal Walls?
See how we developed a one-piece shelter with three internal compartments to house a chemical feed system, water heater system and SCADA system.
Gelcoats
Shelter Works uses Isophthalic UV-protecting gelcoats that hold up to tough industrial applications. These high-quality coatings provide an excellent finish with superior gloss retention and weather ability. They are resilient and resist damage from impact, chemicals, water, and graffiti. These gelcoats, combined with our unique FiberBeam™ construction process, make a building that truly is "Built for Life."
Gelcoat Colors




Standard Colors: Polar White, Desert Sand, Storm Gray and Meadow Green.
Custom Color Match available for any color.
Provides superior resistance to ultraviolet deterioration and hydrolysis.
Formulated to meet the rigid requirements of transportation and boating industries.
Fiberglass
Every shelter we build is constructed of high-quality fiberglass. We use a variety of resin types, depending on the application; the most commonly used is what is known as Stypol LSP Unsaturated Polyester Resin.
| Test | Test Method | Laminate: 33% Glass |
| --- | --- | --- |
| Tensile Strength | ASTM D638 | 16.000 psi |
| Tensile Modulus | ASTM D638 | 1,300,000 |
| Tensile Elongation | ASTM D638 | 1.9% |
| Flexural Strenth | ASTM D790 | 33,700 PSI |
| Flexural Modulus | ASTM D790 | 1,160,000 psi |
| Barcol Hardness | ASTM D2583 | 45 |
Sound Attenuation
The standard composite construction of a Shelter Works building includes a foam core that provides some sound attenuation, with a minimum STC rating of 25 decibels. If you need additional sound attenuation, we can add optional sound absorbing materials to blunt the noise of machinery even further.
One client did his own testing and sent us his results. What you see in this chart is that the noise level inside the structure where the machinery was measured 93 decibels, but standing outside from 5 feet away, the decibel readings dropped off dramatically to 66 decibels.
| | Inside | Outside |
| --- | --- | --- |
| | 93 | |
| 5 ft. Away | | 66 |
| 20 ft. Away | | 63 |
| 50 ft. Away | | 58 |
Just How Durable Are Our Shelters?
We swung a baseball bat and hit golf balls at our shelters to see how they would hold up. Check out how they performed.