Fiberglass House for Pump Skid Case Study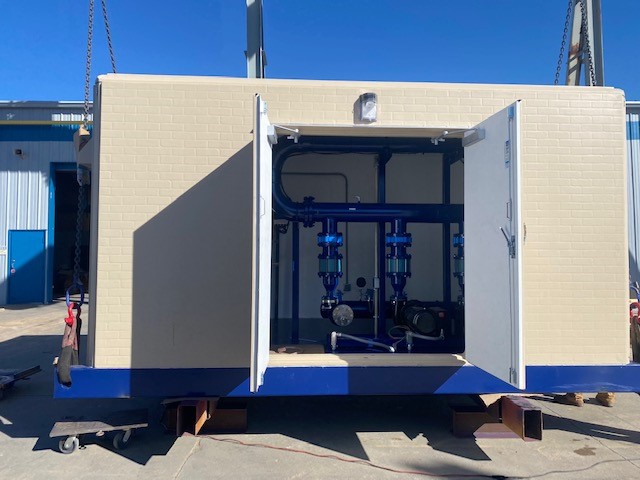 Seal Rock, Oregon is an unincorporated coastal community that makes up a five-mile stretch of Oregon's scenic Pacific Coast Highway. They receive their treated water from the City of Toledo through a 10-mile transmission route that passes through tsunami inundation zones and areas that are prone to flooding and landslides. Natural disasters make for difficult access and in recent years the system has failed multiple times. In the event of an earthquake along the Cascadia Subduction Zone (CSZ) the water source is at risk of ceasing to exist.
Studies showed that the best solution for Seal Rock's water woes was for them to develop a primary water supply system built to new seismic and tsunami resilience standards; therefore removing the physical and financial threats associated with maintaining their current problematic system. Using grants and loans from the USDA's Water and Waste Disposal Program and the State of Oregon, the Seal Rock Water District was able to build infrastructure to treat the drinking water and provide a reliable water source for the rural coastal community through the Beaver Creek Water Supply Project, which has an expected completion date of summer 2021.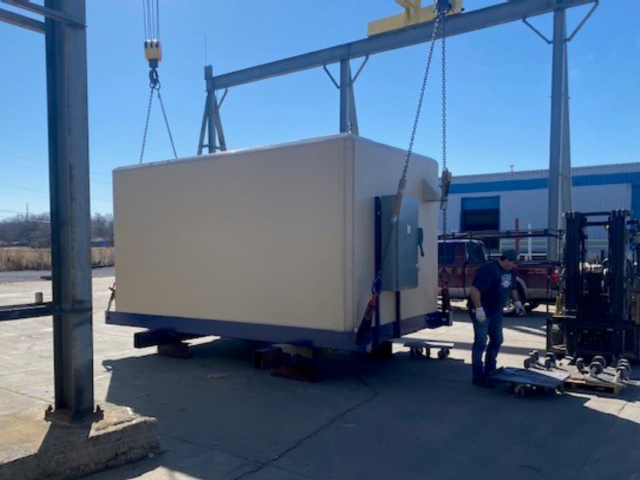 The project consists of installing submersible pumps to take water from the Beaver Creek to a treatment plant located above the tsunami impact zone where water will be processed and stored in a 500,000-gallon reservoir. The specifications called for a packaged pump station to include pumps, motors, valves, instrumentation, and a fiberglass pump skid enclosure. PREMIERFlow, a package systems integrator located in Tulsa, OK, provided the turn-key pump station package using a Shelter Works fiberglass enclosure to protect the pump skid.
The shelter itself consists of a standard 6' double door with a low-profile threshold for easy equipment access and removal. A ventilation package including a 12" shutter-mounted exhaust fan and thermostat was installed to keep the pumps cool in the warmer months. The insulation in the ceiling and walls was upgraded to 2" with an R-value of 15 for additional climate control in the cooler months.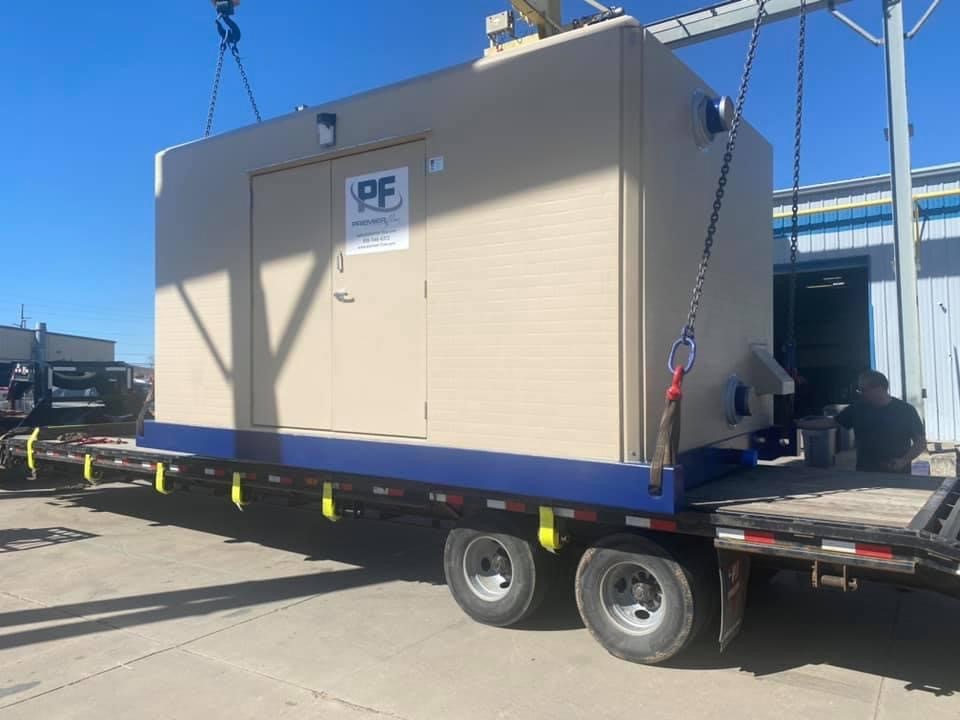 PREMIERFlow's sales rep, Keith Pirtle, explained that the building was attached to a carbon steel base frame that the system is mounted on. The pump skid consists of a triplex booster pump system with two pumps, and space for a third to be added in the future, and the suction and discharge piping and valves for all three pumps. Located at the Beaver Creek Municipal Development, the system pumps water from the storage tank for distribution to the end user.
When asked about his experience working with Shelter Works, Pirtle explained, "Shelter Works provides the quality and expertise for top quality, complete package opportunities. I have worked with Shelter Works for many years, and I feel that every package we've offered using their buildings is a step above other manufacturers."
Shelter Works provides fiberglass shelters to OEMs and integrators for any industry. Our shelters are easily customizable to fit any application, allowing OEMs and integrators to provide high-value turn-key solutions to their customers.