Roofs
Like most elements of our custom-built shelters, we can customize your roof to your exact needs.
In addition to our popular and proven hipped roof, we have a number of custom options and can integrate a variety of options including roof hatches, skylights and wind turbines.

Standard Hipped Roof

Custom Roof Options

Class C Fire Rated

Removable Hatch Options

Integrated Skylights
Standard Hipped Roof
At Shelter Works, we outfit most shelters with hipped roofs for the following reasons.
Stability - The inward slope on all four sides provides an added level of sturdiness and durability.
Funnels Precipitation Away - Not only does it funnel water away in every direction, but the design is excellent for areas that experience heavy snow loads. Snow naturally moves downward and away from the structure.
Wind Resistance - The gentle slope reduces issues with uplift making them ideal for areas price to hurricanes or other high winds.
Class C Fire Rated
Our roof materials carry a "Class C" designation for the CAN/ULC S107 (2010) Methods of Fire Tests of Roof Coverings and ASTM E108 (2011) Standard Test Methods For Fire Tests of Roof Coverings. An independent testing agency ran the following tests on our materials to certify our "Class C" designation.
Spread of Flames Test - This test measures how quickly the fire spreads when a fan blows a flame onto the roof material for a sustained amount of time
Intermittent Flame Test - This is similar to the Spread of Flame test but exposes the flame to the roof material on an intermittent basis, exposing it, then stopping, then exposing it, then stopping.
Burning Brand Test - This test puts a combustible material on top of the roof to see what difference that makes on the test
In all cases, it passed for the "Class C" designation and in all three tests, there was no flaming of the underside of the deck.
Integrated ROOF HATCHES
Many of our clients need to be able to get equipment or materials in and out of a building but can't use doors. For these applications, we offer custom-made roof hatches in any size necessary.
Watertight - molded and integrated as one piece
Leak-resistant - no seams or areas for potential leaks.
Easy access - available with hinged springs or steel lifting eyes
Whatever you needs, our engineers can design a solution for you. Watch the video to learn more.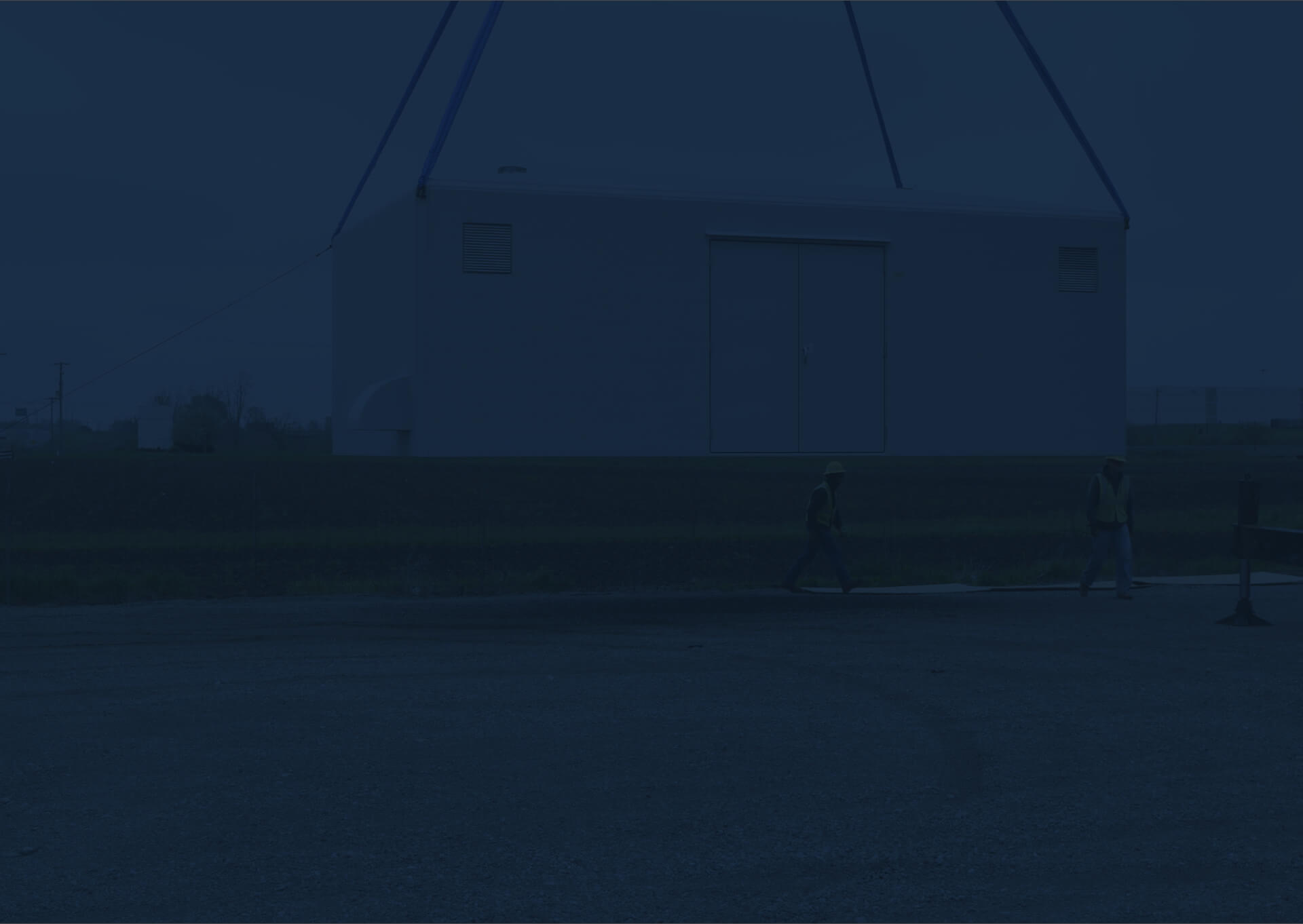 ROOF OPTIONS
As noted above, our standard roof is a hipped roof, but we can manufacture flat roofs, slanted roofs, and removable roofs or integrate with a variety of roof hatches.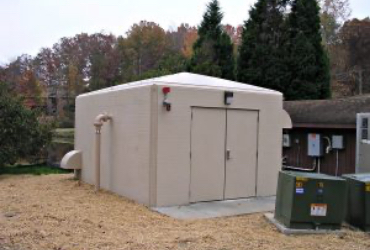 Hipped Roof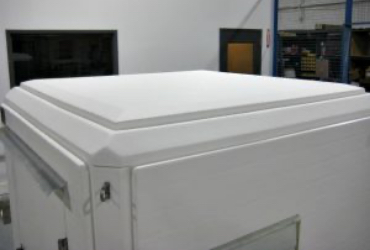 Flat Roof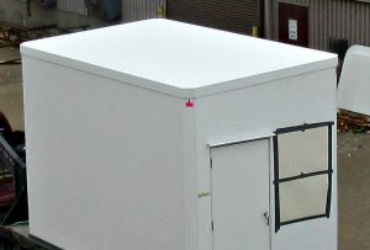 Slanted Roof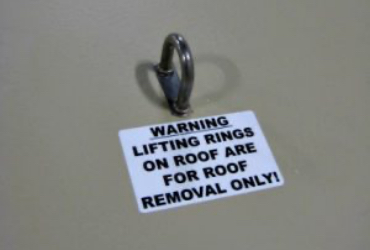 Removable Roof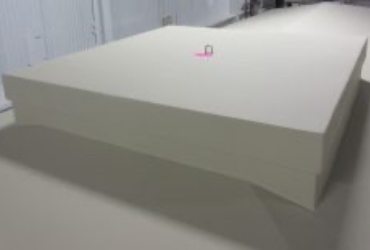 Fiberglass "Shoebox" Roof Hatch
Fiberglass "Shoebox" Roof Hatch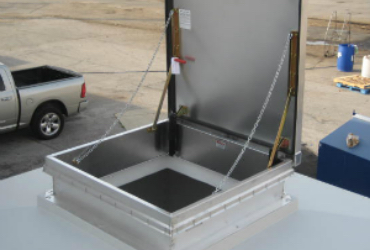 Metal BILCO
Roof Hatch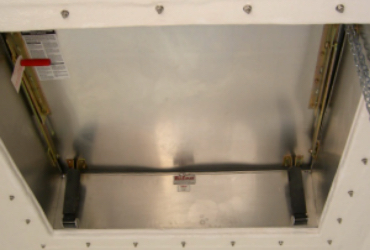 Metal BILCO
Roof Hatch
Roofs with Integrated Skylights
Need to add natural lighting to your shelter? Our design team can typically add one or more skylights to virtually any area on your shelter's roof.
Plus, our skylights are guaranteed not to leak.
We employ a unique manufacturing process that allows us to seamlessly integrate translucent sheets into the shelter's roof. Rather than cutting a hole in the roof and adding a skylight, our skylights are a manufactured into the shelter.
Learn More