Custom Cabinets for Chemical
Dosing SystemCase Study
Illinois Process Equipment (IPE) provides high-quality specialty pump services in the industrial marketplace. They were recently approached by a large steel mill to provide a chemical dosing system for boiler water treatment. IPE engineered and fabricated a complete chemical dosing system that included two Shelter Works fiberglass cabinets to protect the pump systems. These cabinets were designed to provide solutions to the problems presented by boiler room conditions.
First, the system is in an environment where sulfite and caustic based chemicals are present. Most of the process lines are above where the system will be placed, so IPE wanted a fiberglass enclosure to protect the pump systems from possible direct exposure to aggressive chemicals. Fiberglass is known for its resistance to chemical corrosion making it an ideal material for housing a chemical dosing system.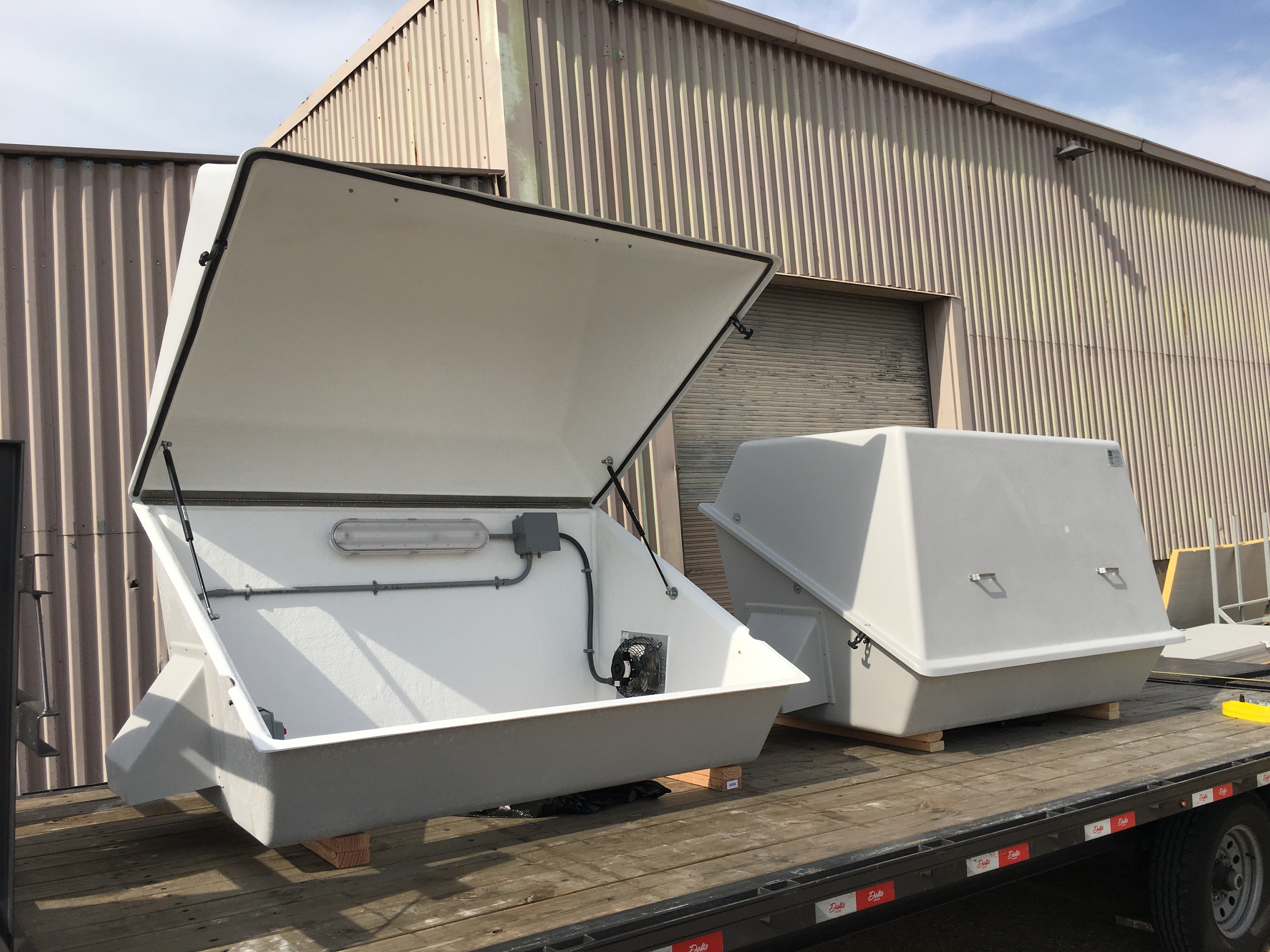 The second problem IPE faced was visibility. Overhead piping and equipment can cast shadows that make viewing the controls difficult. IPE wanted to ensure the digital controls and calibration columns for measurement of flow rate on the systems were easily visible to the technicians at all times, so each fiberglass cabinet has a switch-controlled 25 watt NEMA 4X LED light.
Finally, boiler rooms can become quite hot. To protect the dosing system from excessive heat, each cabinet includes a thermostat-controlled 7" shutter-mounted exhaust fan and vent to circulate air through the cabinets to maintain operating temperatures below 90 degrees F.
Shelter Works worked with Dan Newquist, Technical Services Manager at IPE on this project. When asked about his experience with Shelter Works, he said "We were very pleased with the quality, design, delivery, and support on the Shelter Works enclosures. We look forward to building future packaged systems such as these and using the Shelter Works products."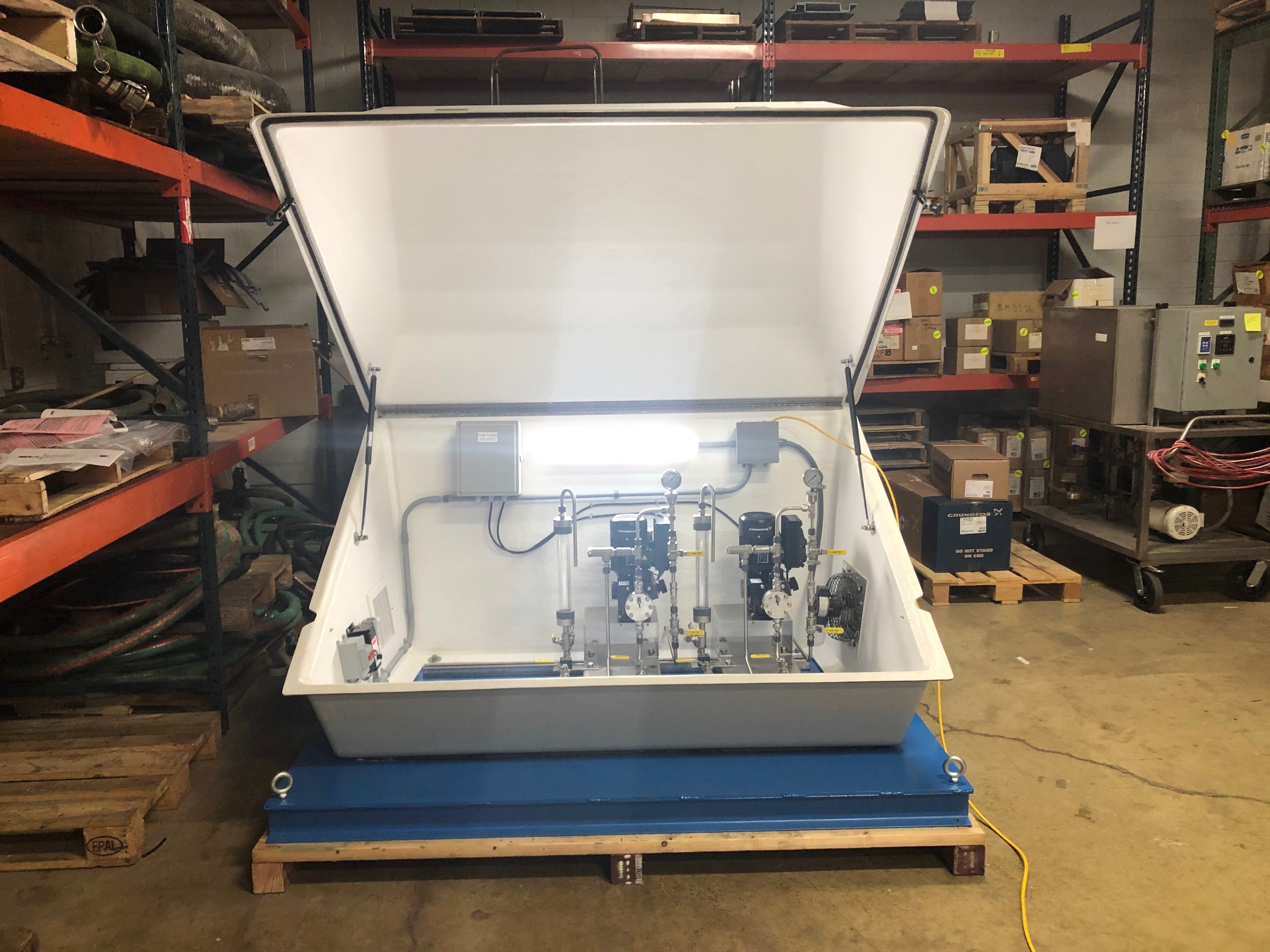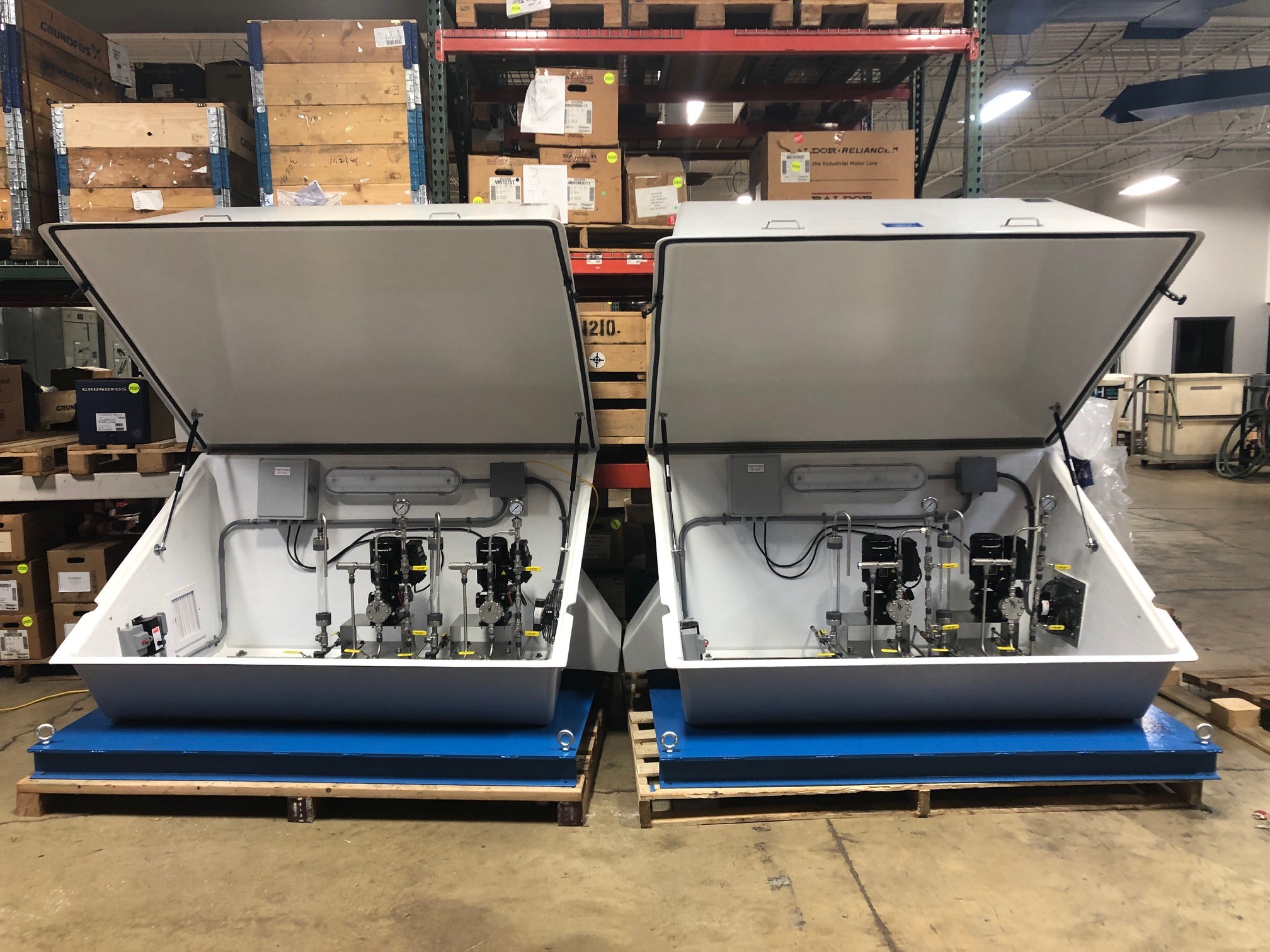 Visit our Boiler Room application page for more information on Shelter Works fiberglass shelter applications.