Turn Key Solutions for Analyzer and RTU SheltersCase Study
ACP (Advanced Control Panels) in Portage, IN, provides turn-key solutions for electronic monitoring. They are specialists in designing, building, and installing flow monitoring technology for the natural gas, petroleum, water and waste industries. They recently completed a project for a Northwest Indiana gas utility that consisted of an Analyzer Building and an RTU (Remote Terminal Unit) Building, and they used Shelter Works fiberglass enclosures to protect the equipment inside.
Analyzer Shelter
The 8' x 8' x 8' analyzer shelter protects the gas chromatograph and analyzers used for monitoring the gas quality at the distribution point. The shelter includes three bulkheads, areas of the wall with no insulation, that allow for stainless steel tubing from the gas pipeline to enter the enclosure to be processed and for the vent lines to exit the shelter. Bulkheads are recommended for any infield penetrations measuring more than 2" in diameter. Formed openings were also incorporated during the manufacturing process to accommodate the explosion-proof air conditioning and exhaust to be installed by ACP. Both the bulkheads and formed openings ensure the integrity of the shelter and preserve the 25 year warranty.
The analyzer shelter has additional custom features including an aluminum base skid with diamond plate flooring, because the end-user had a concern the carrier gas and calibration gas cylinders would damage a basic vinyl floor, and wood reinforcement in all the walls for mounting equipment.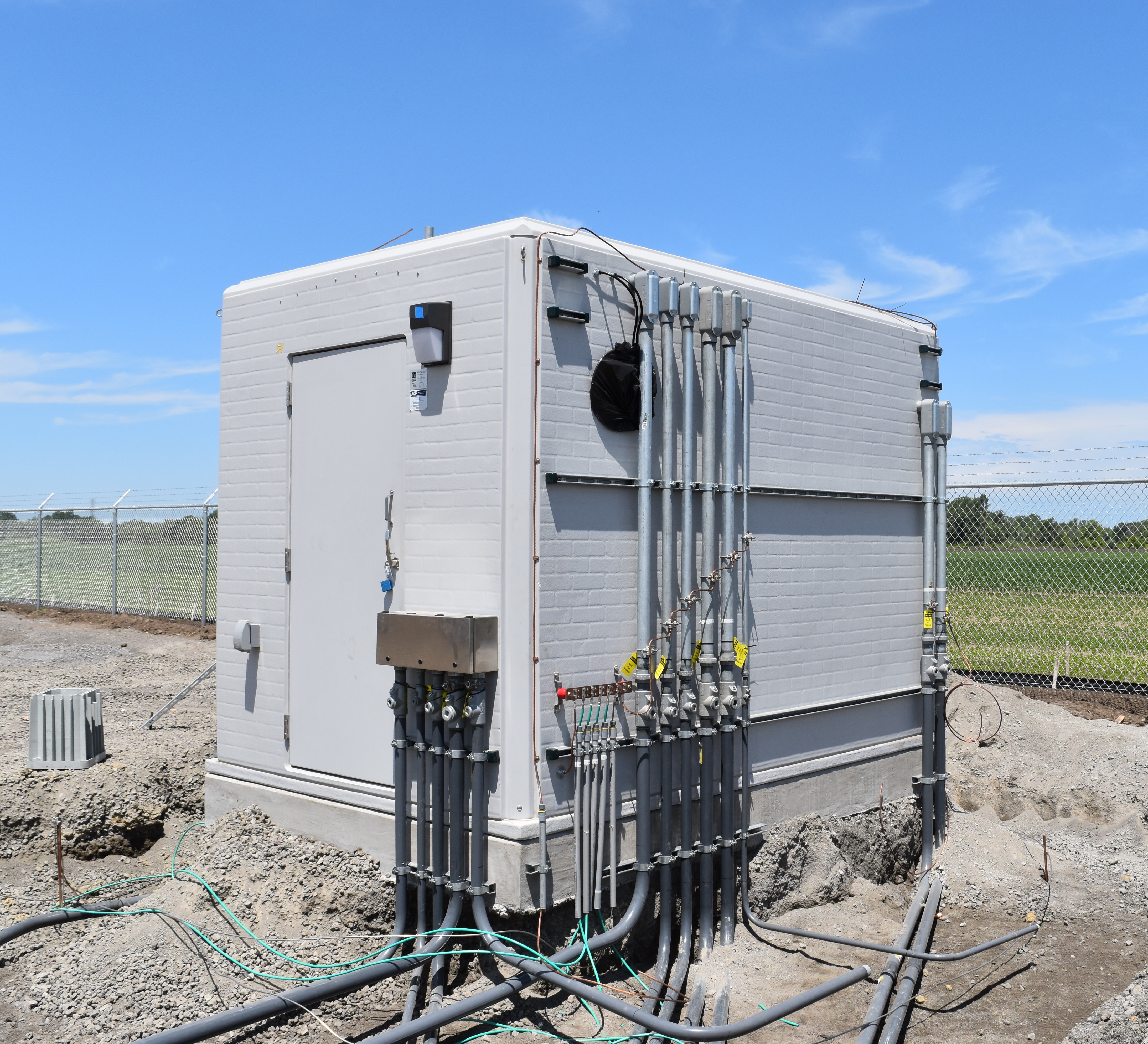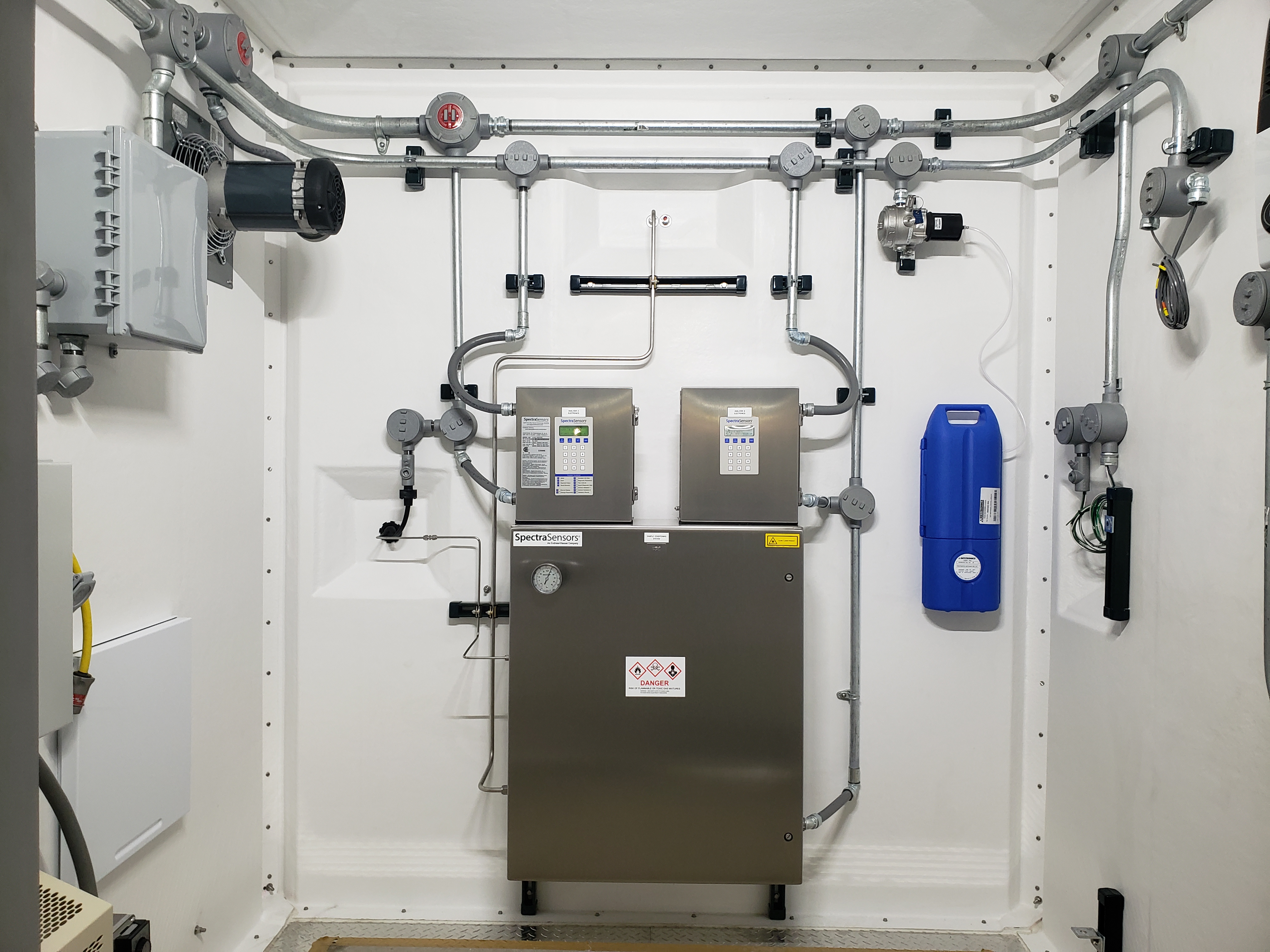 RTU Building
The 8' x 12' x 8' RTU building houses the RTU panel that connects to and captures data from the transmitters, flow meters, water heater, and odorizer. The RTU panel then relays the information about pressures, temperatures, gas flow, and gas quality from the remote location at the distribution point to a central processing center or SCADA system. Since this enclosure is for housing monitoring equipment, the end-user opted for vinyl flooring for a fully enclosed shelter.
Both shelters have increased insulation of 3", with an R-Value of 21, air conditioning units for climate control, and translucent skylight to illuminate the interior of the shelters.
When asked about her experience working with Shelter Works, Chris Sears, Vice President at Advanced Control Panels stated, "I have worked with Shelter Works for over 5 years and have experienced great customer service throughout the process of RFQs, submittal packages, production schedule updates, and delivery coordination. ACP has integrated over 100 shelters and the quality has always been excellent."