Floors & BasesNumerous Styles and Surfacing Options
We offer several different floor and base options to meet the exact needs of your job site.
Our standard shelter comes without a floor so that it can be placed directly on a concrete foundation at the job site (this is referred to as a drop-over). If you need a floor, we have several solutions, including:

Structural Steel Frames/Skids

Structural Aluminum Frames
Structural Composite Frames

Containment Basins

Diamond Plate Floor Deck

Vinyl Composite Tile

Chemical Resistant Anti-Slip Gel Coat
Floor and Base Options
There are a variety of options available to you when it comes to designing your custom shelter. We offer a wide range of solutions that will help you get the best possible shelter to meet your project's needs.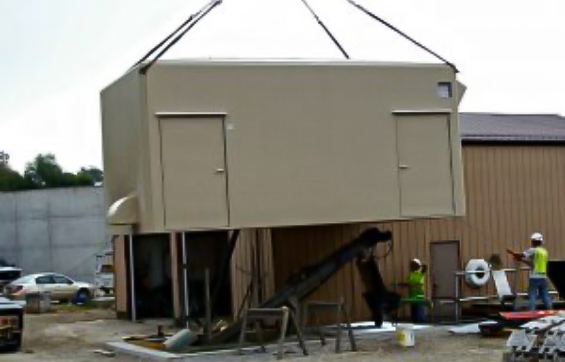 No Floor Option
Our most commonly used, and most economical option is one that doesn't come with any floor. The end user pours concrete, usually a full slab, and the shelter is affixed, using anchor bolts every 24", to the concrete through the shelter's interior fiberglass flange. (High wind load areas may require closer spacing.) Heavy duty ConSeal™ bitumen gasket between the building and the concrete prevents rain from entering the space.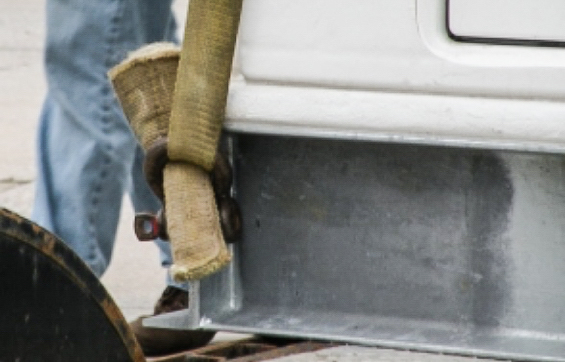 Steel Base Skids
If the shelter floor needs to carry a heavy load during transport prior to final installation, we offer a metal base frame with powder coat or 2-part epoxy paint to keep it protected from the elements. A floor load of thousands of pounds can be easily supported with lifting eyes firmly welded to a metal frame with the correct C-channel thickness. We've shipped several buildings on 8" channel, one weighed nearly 15,000 lbs!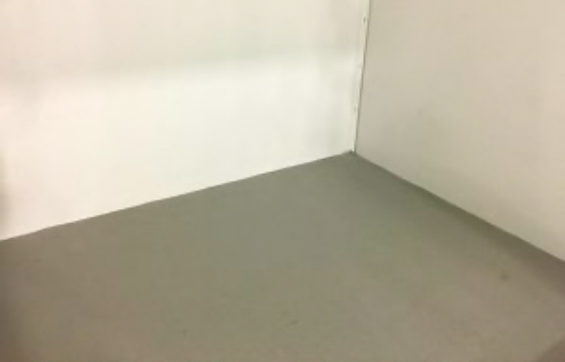 Reinforced Fiberglass Floor
This option features ¾" plywood completely encapsulated in fiberglass and installed inside the building above the interior base flange so it rarely comes into any contact with water. This is an excellent long-term floor and it's covered by our industry leading 25-Year Warranty. Plus, we can add a gritty skid resistant texture to the floor to make it more slip resistant.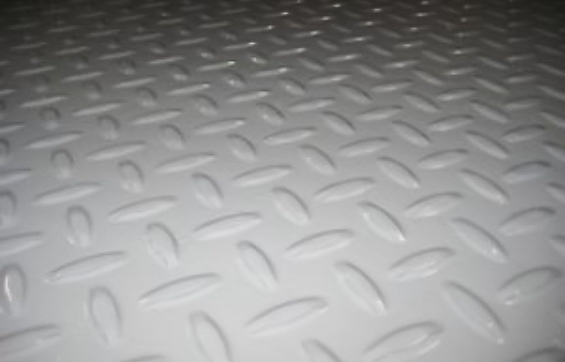 Diamond Plate Metal
When a metal frame is specified, an additional floor option becomes available: the ubiquitous diamond plate metal walking surface. A metal floor is the least expensive of all the options, with the downside that it may not last as long as a multi-generational fiberglass floor.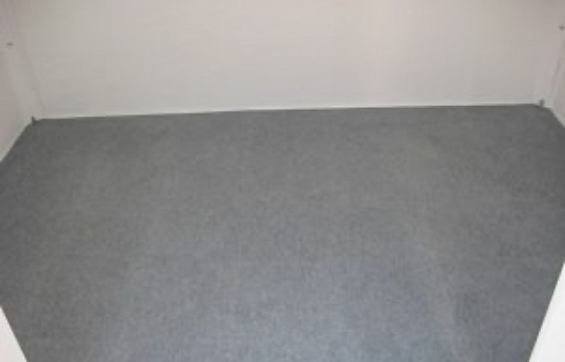 Vinyl Composite Tile
Prefer a more finished look? You can add an industrial grade vinyl tile for a more attractive interior appearance while offering the durability 1/8-inch thick tile. This also gives you a greater variety of options when it comes to floor color. This good looking floor is popular amongst our telecom customers.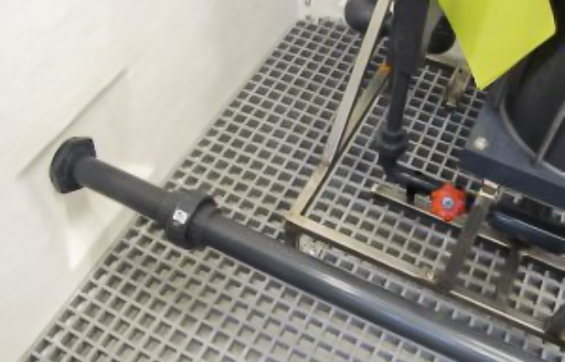 Containment Floors
For applications in which spill containment is an issue, we can seamlessly integrate a containment basin system featuring an elevated fiberglass grid flooring. These floors are designed with the depth needed for the worst-case volume and can be outfitted with side wall drains, bottom drains or sump pump systems. For particularly aggressive chemicals, we can use a high-end resin specifically designed to withstand the threat.
Learn More
Shelter on Pedestal
To protect this shelter's equipment from potential floodwaters, it was placed on a 14 foot tall pedestal that required a steel base with insulated floors to keep its pipes from freezing.
Read Case Study