Pump House For Superfund Site
THE SITE
The "Rockets, Fireworks, and Flares" (RFF) Superfund site in Rialto, California includes a 160-acre industrial area where previous occupants of the property stored, tested, and manufactured fireworks, munitions, rocket motors, and pyrotechnics. These companies handled perchlorate salts and other hazardous chemicals and disposed of chemical wastes on-site, contaminating the groundwater supply. The site was added to the EPA's National Priorities List in September 2009.
The area's groundwater was contaminated with a variety of chemicals including perchlorate, a chemical that may disrupt the thyroid's ability to produce hormones needed for normal growth and development. The contamination resulted in the closure of public drinking water supply wells in Rialto.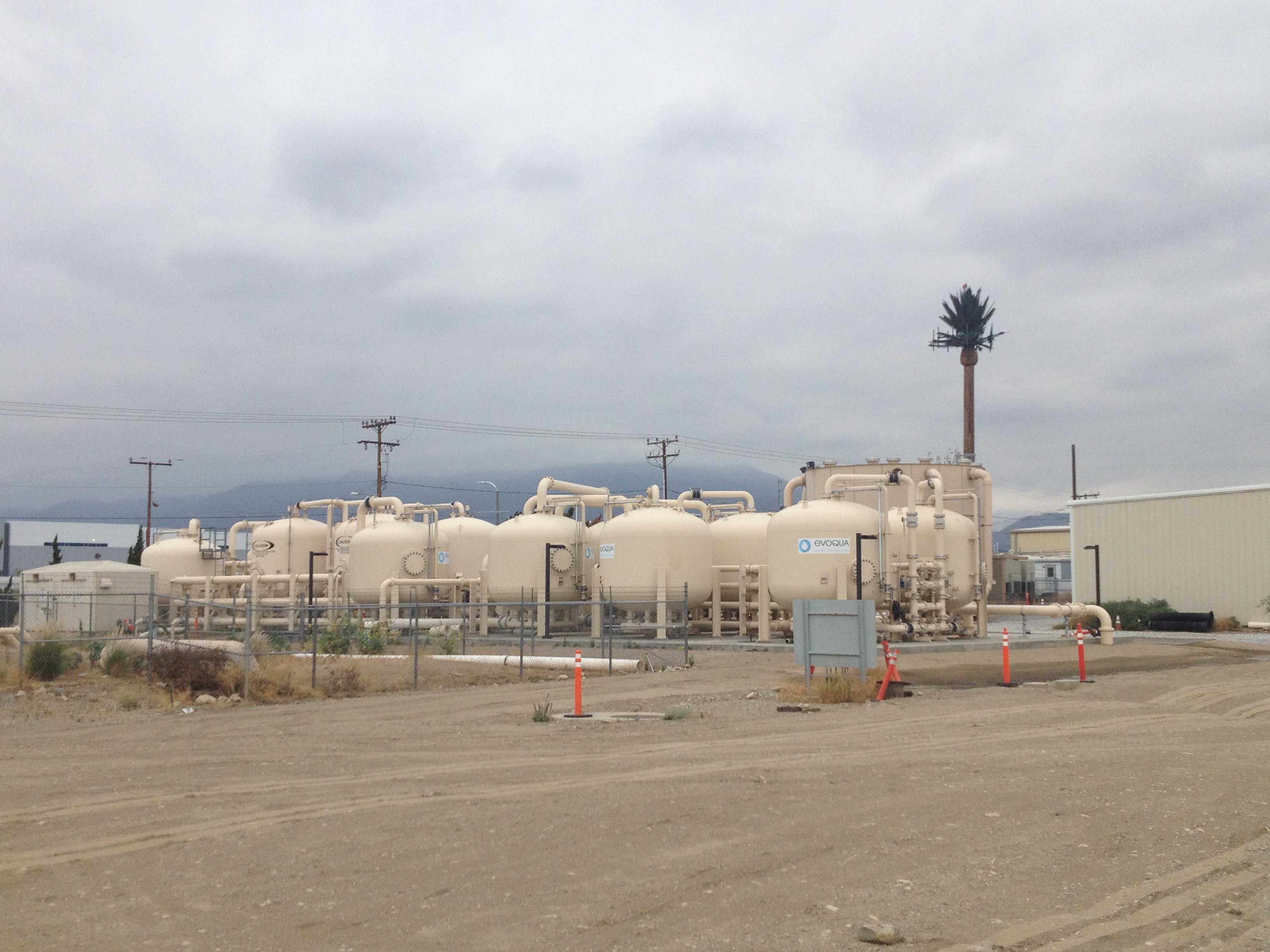 The remedy consists of a groundwater pump-and-treat system intended to intercept and remove contaminated groundwater that spreads from the 160-acre source area where testing has identified the highest levels of groundwater contamination.
THE SHELTERS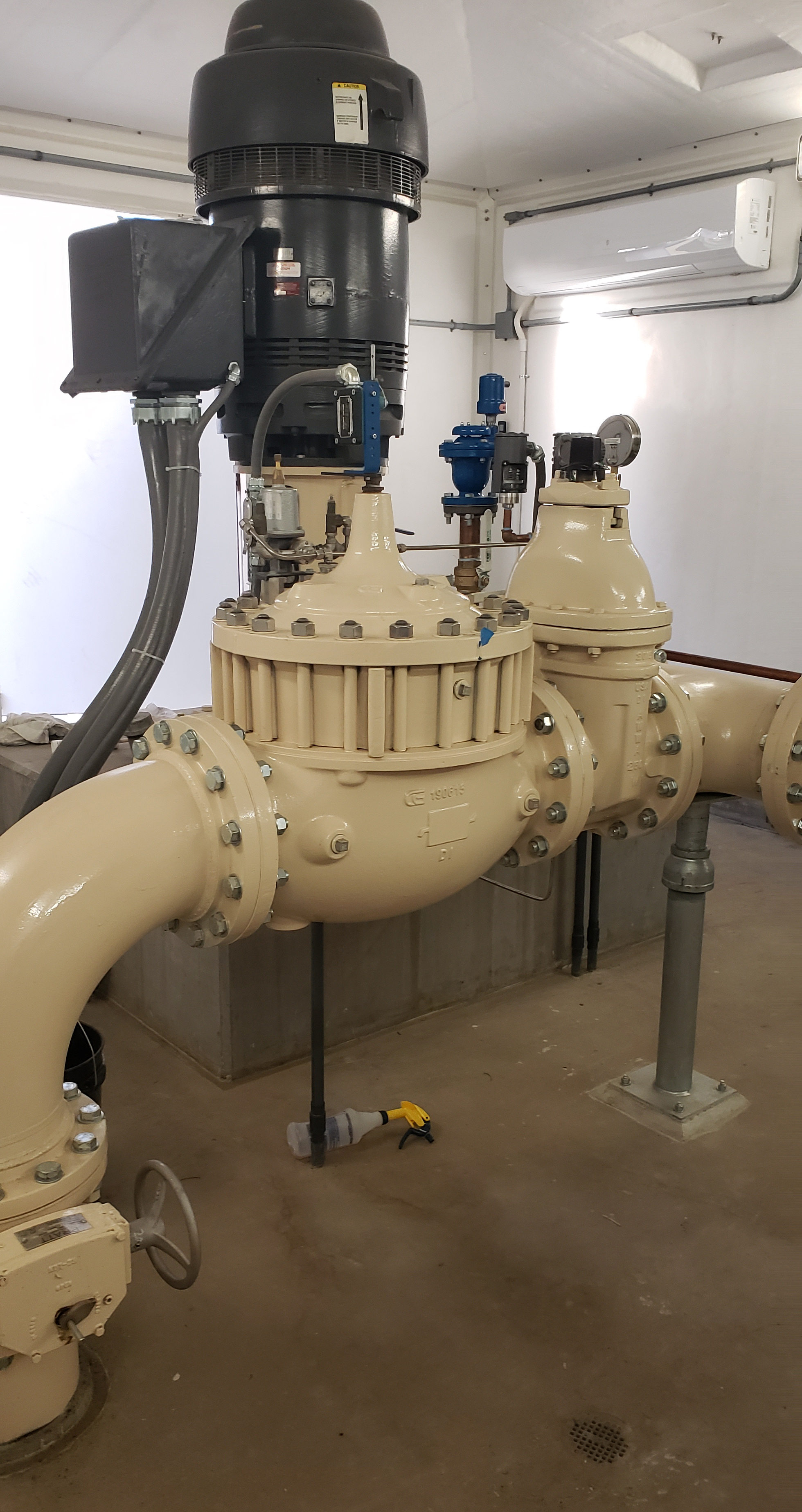 Shelter Works provided two fiberglass enclosures for this project. Located in the Mid-Basin Operable Unit of the Superfund site, one shelter houses the pump system that removes the contaminated water from the groundwater supply and pumps it out of the site to a treatment plant located two miles away. The second houses the Programmable Logic Controller (PLC) that monitors the operation of the pump system.

Both shelters included 3" wall insulation, serving two purposes. The first being climate control. Average summer temperatures in the mid-nineties compounded by the heat generated by the equipment being housed can make for a hot operating environment. The insulation's R-Value of 21, along with the ductless air handling systems, regulates the interior temperature of the shelters, providing an optimal operating environment and ensuring the state's energy codes are met.

The second purpose of the 3" foam is to make sure the shelters meet California's building codes concerning design and seismic loads. Each shelter received Professional Engineer stamps certifying that they are capable of supporting the design load referenced in California Building Code 2016. The foam also added the benefit of sound attenuation, helping to reduce the noise made by the pumps.
THE FEEDBACK
Shelter Works worked with Paul Schuessler from RC Foster Construction Services who stated "Everything turned out well. Dana was easy to work with and when issues arose, they were addressed appropriately." Schuessler worked with Shelter Works' local Sales representative in Southern California, The Charles P. Crowley Company in Irwindale, CA, who offered the following summary of this project: "Shelter Works once again responded with a "value-added" solution to a challenging situation. Not only were they able to develop high-quality fiberglass shelters which were engineered and produced to meet stringent climatic, seismic, and building requirements Shelter Works was able to work with the customer and contractor to work around delays that were necessitated by EPA regulatory protocols. Once again, Shelter Works proved that its integrity, flexibility, and product quality provide customers with long-term satisfaction and durability."