Slip Resistant Containment FloorsCase Study
Containing Slippery Substances
Prominent Fluid Controls asked Shelter Works to create several buildings that were specified with containment floors. These 8′ by 18′ field equipment protection shelters were designed to protect a three-pump polymer solution feed skid. The containment floor, together with the grid flooring on top of it, minimize safety concerns and provide containment in the event of a leak or piping failure.
"These units are pumping cationic and anionic liquid polymers, which are as slippery substances as you'll ever find. It presents a big safety concern," explained Kevin Pointer, Project Manager for Prominent Fluid Controls.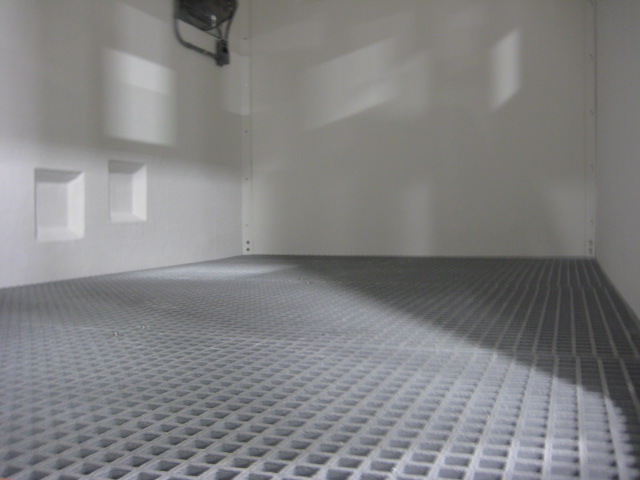 The innovators at Shelter Work seamlessly integrated a fiberglass emergency spill containment basin system with an elevated fiberglass grid flooring that would allow 550 gallons of liquid to be contained, so workers could safely continue to walk on the fiberglass grid flooring. Pointer went on to say, "We didn't even know that Shelter Works could offer this type of a solution, so we were delighted. It was a great experience for us-from submittal packages right through installation, Shelter Works always gives us what we need!"
Download Case Study PDF
Watch a video about how we make our containment floors.