Small Shelter Outperforms Steel EnclosureCase Study
Shelter Works Shelter Protects Equipment and Workers Better
When battery backup's fail in the winter and Programmable Logic Computers (PLC's) melt in the summer heat, it's time to rethink your field equipment shelter needs. This was the situation that faced a Maintenance Specialist in the Kansas City area. He's in charge of some communication and control equipment throughout the Midwest. The company he works for serves customers in 26 states and has been a long time repeat customer of Shelter Works for many years.
For the communication gear in the Kansas City area, a metal box that was protecting the equipment previously was simply not doing what it needed to do. The gear was installed in a metal box and hung on a pole, with an access door for service personnel to use when necessary. The gear and the service personnel were susceptible to whatever environmental conditions existed at the time–overheating in the summer and freezing in the winter, while during storms the equipment and personnel were totally exposed to the rain, lightning or snow.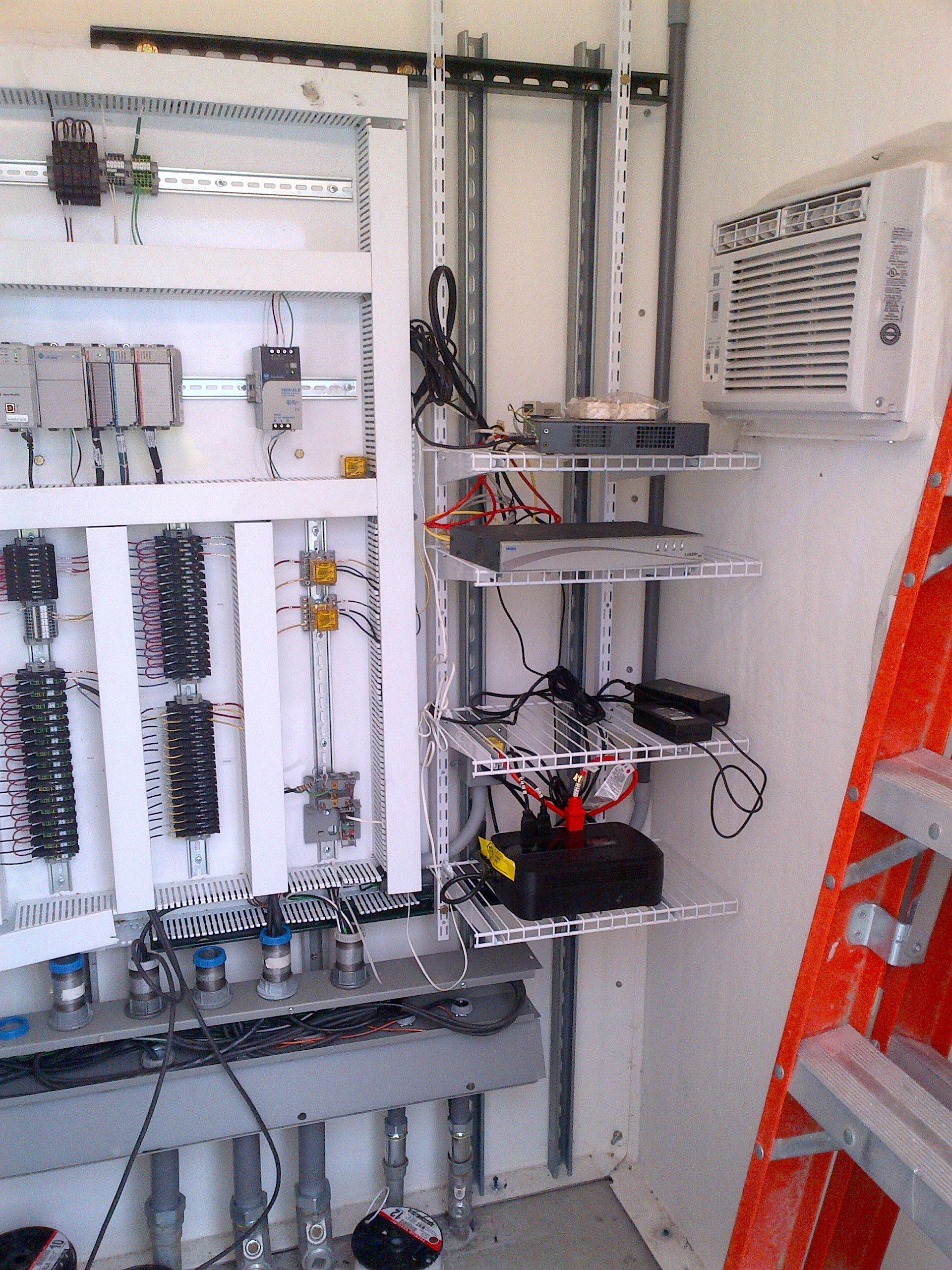 Long Lasting Shelter, Delivered Fast
The Maintenance Specialist and his team were upgrading equipment and included a new Shelter Works shelter as part of the upgrade. He explained, "The Shelter Works prefabricated shelters provide a great answer for many of the different applications we need. These Shelter Works equipment shelters hold up very well; we've had some for more than 10 years now that show no wear and tear."
Because they had considerable experience with the quality and longevity of Shelter Works prefabricated shelters, they didn't hesitate to turn to Shelter Works Shelters. This particular equipment shelter was needed right away, and because the local Kansas City area operations had built this kind of 6' x 6' equipment shelter before, Shelter Works was able to manufacture the building in just two weeks' time.