Safe Gas Storage EnclosureCase Study
Updating Power Plant Facilities To Be Better, Safer
&

More Cost-Efficient
Old Dominion Electric Cooperative (ODEC) is always looking for ways to make the facilities under their care better, safer and more cost-efficient. When a carbon dioxide storage structure next to a diesel generator in Peach Bottom, Pennsylvania was required, ODEC took the opportunity to upgrade the shelter and fire protection for those CO2 bottles. They worked with engineering firm Burns & McDonnell to develop just the right solution for their needs.
In order for their facility to be compliant, they are required to house CO2 bottles at a remote, unmanned location 5 miles away from the main power plant facility. When they evaluated the site and its options, they found that the lowest site temperatures were 5° colder than the CO2 bottles needed for the optimum, safe storage, so they designed a heated, enclosed storage facility that could handle not only the bottles but also extra ladders and hoses as well.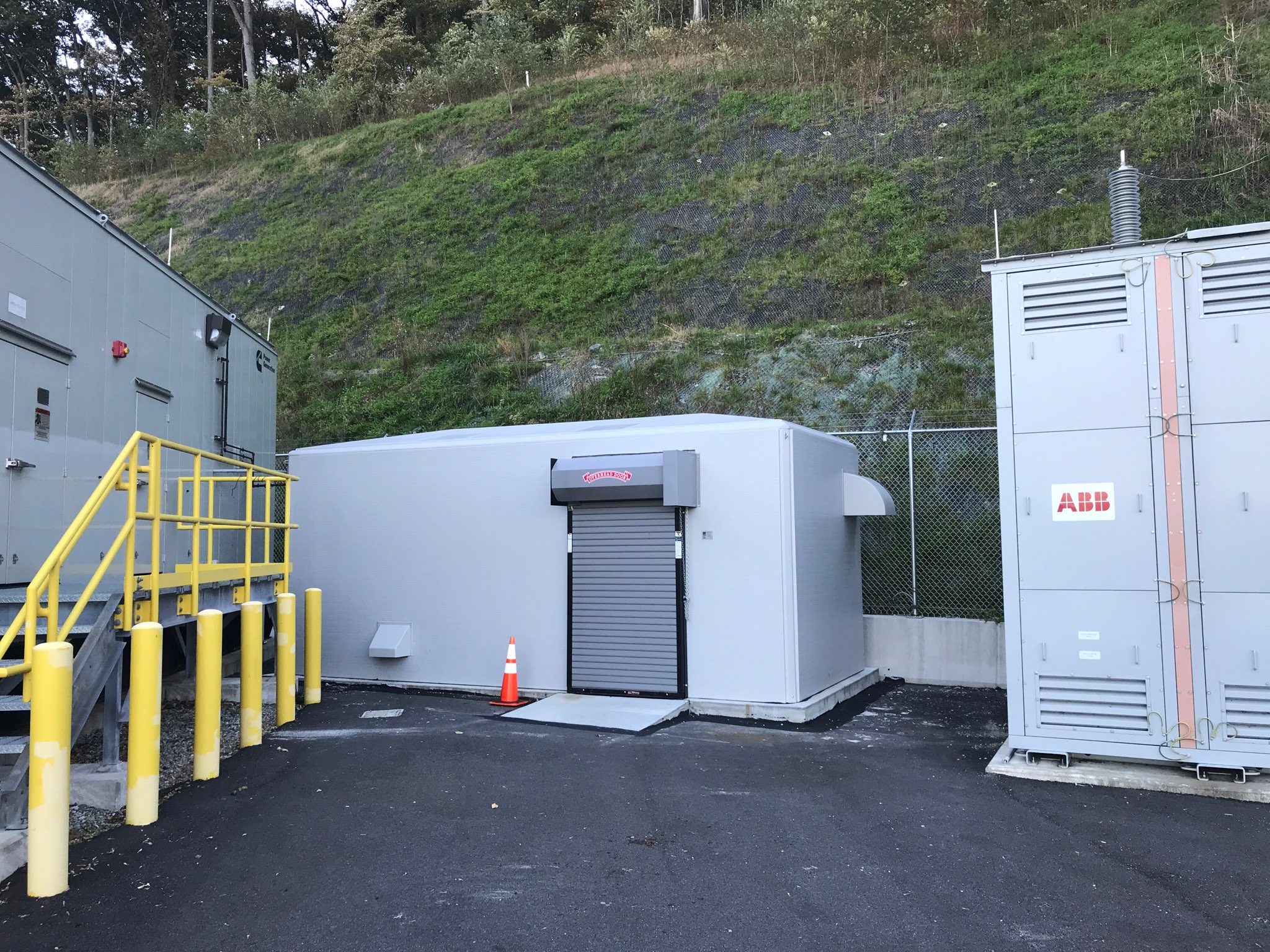 They considered constructing a steel or wood frame enclosure but rejected each of these options in favor of a Shelter Works fiberglass enclosure. Kyle L, ODEC's PM explained, "We chose Shelter Works because ultimately it was much more of a 'hassle-free' option. The steel enclosure would have been more than what was needed, and a wood frame building just couldn't match the longevity and maintenance-free nature of the fiberglass Shelter Works building. We also love the 25-year warranty that Shelter Works provides.
We asked Kyle what other shelter accommodations were important to him, and he explained, "Naturally, you want to be very careful with CO2, so we made sure that there were fans installed and that the structure is very well ventilated to protect against potential leaks. Heaters were added to be able to better regulate temperatures in the colder months, and roll-up doors were added for easier access to the equipment inside."
Shelter Works' prefabricated fiberglass enclosures and the unique method of construction offered the perfect solution for this application. Because the 9' tall shelter arrived at the site completely pre-built, it merely needed to be lifted down onto the concrete pad that had been poured at the site. Electrical connections were then completed, which meant that finalized installation took only hours. In addition, the walls, with Shelter Works' unique FiberBeam™ construction, were built in such a way as to have extra insulation to keep out the cold while still being rigid enough to firmly hold the wall brackets on which the CO2 bottles were secured.