Fiberglass Shelter for Harsh EnvironmentCase Study
Prefabricated Shelters Protecting Against a Fish Invasion
When the Minnesota Department of Natural Resources searched for a solution to problems that arose due to an invasion of Asian carp, they turned to conservation technology company Smith-Root and in turn, Smith-Root turned to the prefabricated shelters from Shelter Works.
Silver carp and bighead carp are two types of Asian carp that have established populations in the Mississippi River basin since at least the 1990s. These aggressive, invasive fish have expanded their range throughout the basin, and individuals have been captured in the Mississippi River basin as far north as the James River near Jamestown, North Dakota, and the St. Croix River near Bayport, Minnesota.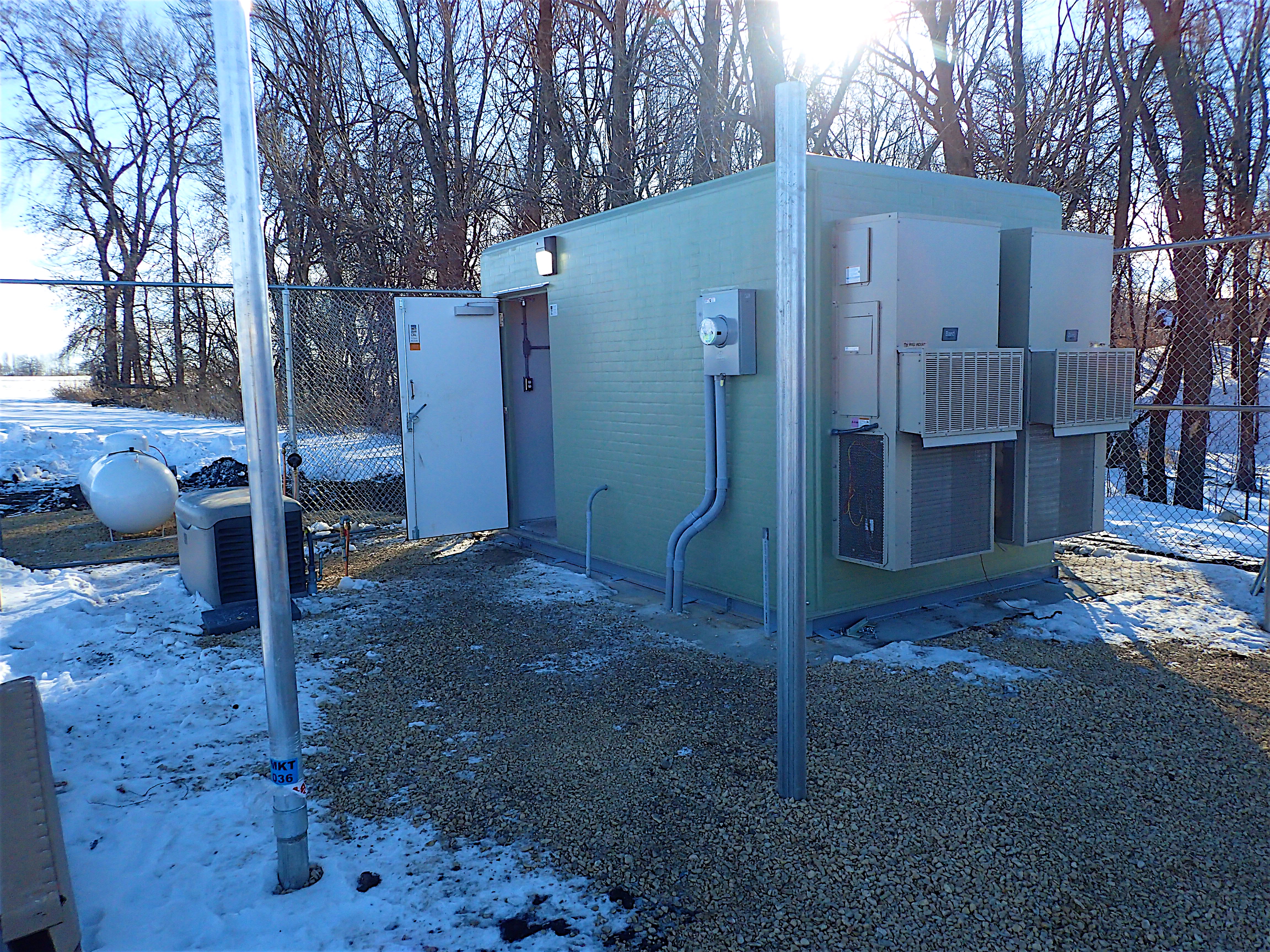 In Minnesota, the Department of Natural Resources sought a solution to protect two lakes from these particular species of fish. Eagle Lake and Madison Lake are within a few miles of each other, and the Asian carp disrupt their natural ecosystems and outcompete walleye, crappie and northern pike, important sportfish that are found in those lakes. In a state beloved for its beautiful lakes and bountiful fishing opportunities, such a threat carries both environmental and economic consequences.
Custom Solution for Fish Problem
Smith-Root has developed fish guidance and deterrent systems utilizing low voltage currents to keep such invasive fish out of these waters. These electrical currents prevent upstream migration of these fish. Smith-Root has installed 70 such electrical barriers throughout the world, with 16 in the watersheds and waterways of Minnesota.
Minnesota has very harsh winters and yet incredibly hot summers, so the equipment for these systems needs to be protected from winter cold, snow and ice, as well as harsh summer conditions. Smith-Root systems include electronic pulse generators, as well as communications and computer equipment to monitor systems and run the equipment.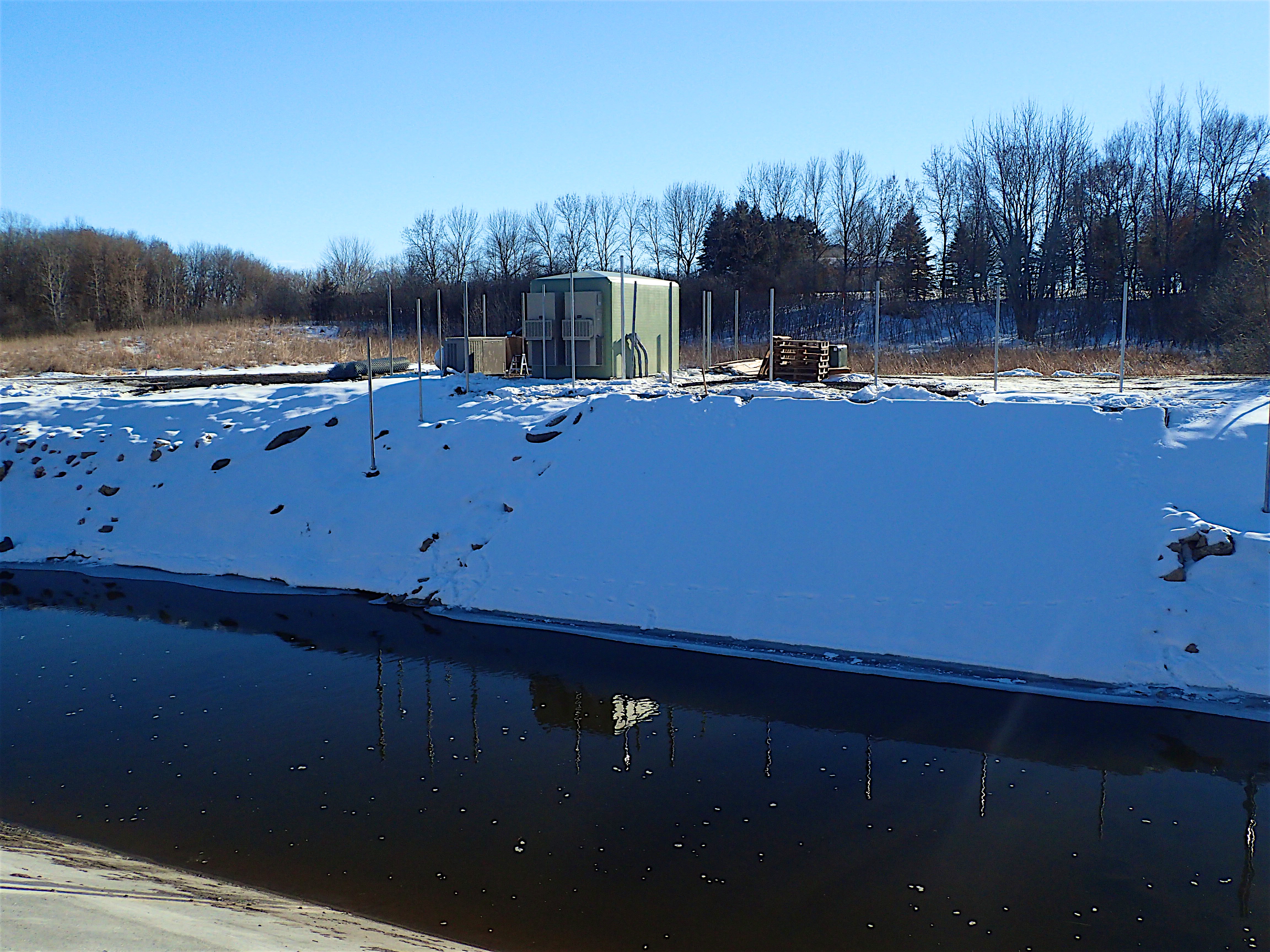 We spoke with Jason Kent, P.E. Director of Civil and Structural Engineering for Smith-Root, about the project. He explained to us that they determined early on that fiberglass prefabricated shelters would provide a better solution than combination stick-built and steel structures. In addition to being the most cost-effective option, they also provide more protection than other types of buildings would. Because fiberglass allows a cellular signal to pass through, no external antenna would be needed. Such an antenna would have been vulnerable to weather hazards.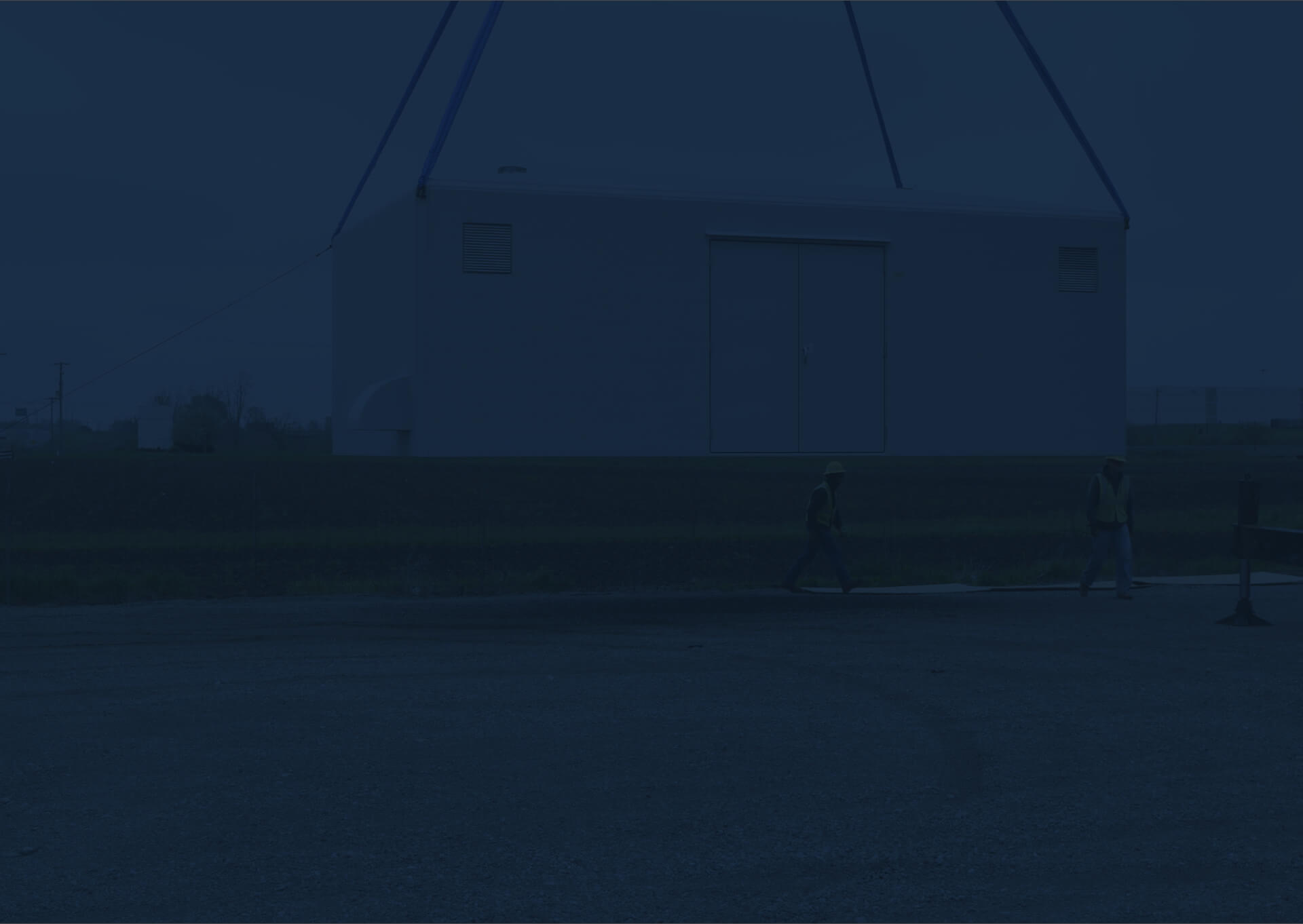 Shelter Works fiberglass prefabricated shelters proved the best solution to protect this equipment. "We did get bids from other fiberglass building providers, but Shelter Works met our specifications and had the lowest cost, so we were happy to choose the Shelter Works options for these two buildings. These fiberglass prefabricated shelters also simplify installation. "We just needed to make sure the anchors and power conduits were in the right places."