Fiberglass Shelter Completes Turnkey Lift Station SolutionCase Study
The Project
Sullivan County, Indiana, recently retired and replaced two sanitary lift stations in an area that services a 40-acre business park and a hospital. The new stations include wet wells with duplex pumping capabilities. The project engineers decided to use prepackaged pump control systems supplied by Excel Fluid Group, to monitor and manage the pumping stations.
Excel Fluid Group, in Brook Park, OH, designs, manufactures, and installs turnkey water and wastewater pump solutions for municipal, industrial, and commercial applications. They used two Shelter Works fiberglass buildings as part of their prepackaged systems to house and protect the instrumentation for the pump control systems at the new sanitary lift stations.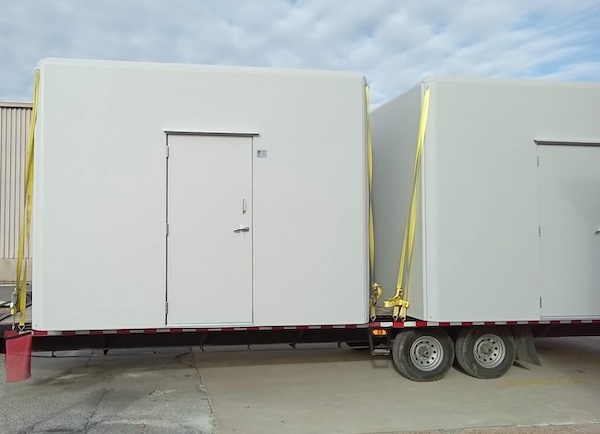 The Shelters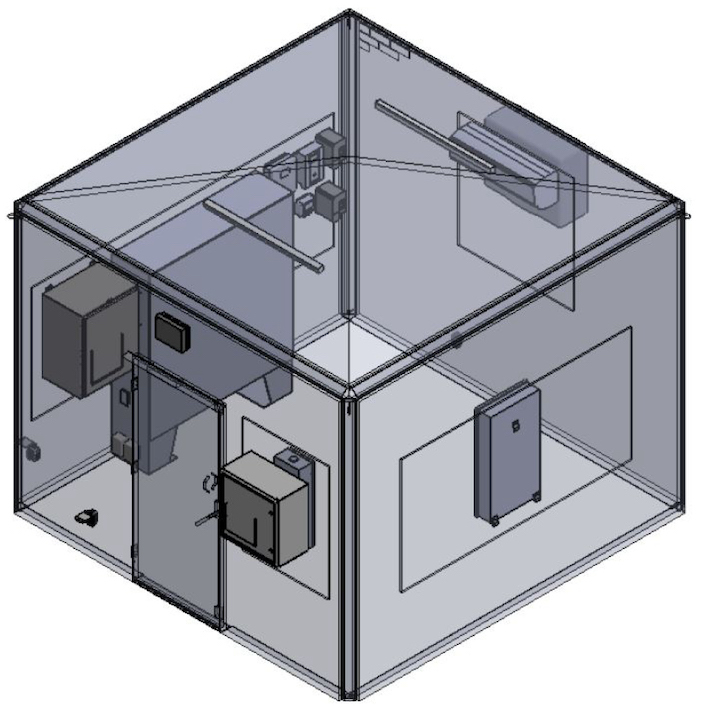 Each 12' x 12' x 9'(h) shelter arrived at Excel Fluid Group with standard 3' doors with trip-proof thresholds. They included wood reinforcement in select areas of the walls for mounting the components that make up the pump control system, including the duplex control panel, variable frequency drive (VFD), electrical panel, and flow and level transmitters to be mounted.
The systems regulate and monitor the operation of the pumps that move the wastewater through the gravity sewer line. They ensure the lift stations operate properly, preventing overflow and underflow conditions.
Why Fiberglass
Carl Wootten, VP of Sales & Business Development at Excel Fluid Group explained that they chose fiberglass for these lift stations because of its structural rigidity and its ability to withstand UV rays and weathering. The reliability of a fiberglass enclosure ensures dependable, long-lasting equipment protection.
A Prefabricated Solution
One of the benefits of a Shelter Works building is the off-site construction, eliminating costs associated with materials, weather, and labor delays. The shelters are produced in a facility specializing in customizing and manufacturing fiberglass buildings and enclosures. When a packaged system includes a Shelter Works fiberglass shelter, the final product arrives on-site ready to install and put online. Off-site construction increases efficiency, improves quality control, increases job site safety, and reduces environmental impact.
Why Shelter Works
When asked about their experience working with Shelter Works, Scott Walley, Logistic Manager with Excel Fluid Group said "Working with Shelter Works to get the buildings to start the project was a breeze. Their team scheduled the shipment, had it delivered when we needed it, and provided all the information our team needed to manufacture the project."