Recognizing Team MembersShelter Works News
A-Ha Moments, RFQs, West Point, Biking and Air BnB
"I like helping customers solve problems–especially those they didn't even know they have… "
That's how Shelter Works Sales Engineer Dana Woodall explains why he likes his job so much. Dana has been working for the company for six years, primarily serving those in the water and wastewater industries. He went on to say, "In addition to working with teammates who are just as diligent and dedicated to taking care of customers as I am, I thoroughly enjoy interacting with my Shelter Works customers. There are many times when the customer will have an 'A-ha moment,' when they realize they can get a removable roof for only a nominal fee or when they discover that they can get two rooms in a single building, rather than having to buy two separate structures."
Dana is one of the first points of contact for customers. He works to make sure that we totally understand the particular needs of the job and strives to deliver complete and accurate quotes within 24 to 48 hours of when that quote is requested. Speed and accuracy are equally important in his work, and he strives to express those in equal measure every single day.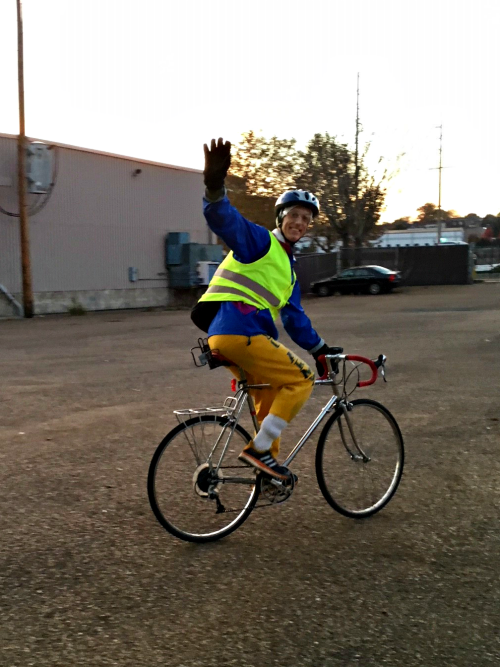 Mechanical aptitude is also a key requirement of the job. Dana graduated in the top 10% of his class with a Bachelor of Science in Mechanical Engineering from the United States Military Academy at West Point, NY. After being commissioned in the U.S. Army as a second lieutenant, Dana's initial duty assignment was Fort Ord near gorgeous Monterey, CA (he got this desirable location thanks to his 'Dean's list'-level academic record). He put his mechanical mind to good use for the United States, serving for 4 1/2 years in the Corps of Engineers. Dana explained the benefits both of his background and his mechanical aptitude, "The needs of this job just mesh really well with my brain and how I think."
Dana is an Eagle Scout, and he brings that sense of duty and diligence with him everywhere–even into his personal life. He owns a house in St. Louis, which provides ongoing projects for him. He has two grown children, daughter Summer (age 20) who lives in Reno, and 18-year-old John, who is a freshman in college this year.
If you get a chance to chat with Dana, ask him about his daily commute by bike and train or his recent foray into the world of being an Airbnb host. Thanks to Dana for all that he does for his customers! Find Out More About Our Whole Process Here