Press ReleaseShelter Works News
Shelter Works Press Release
Shelter Works, a leading manufacturer of commercial fiberglass equipment shelters, fiberglass enclosures and buildings, is tackling the end of hurricane season by delivering 'hurricane proof' structures comprised of reinforced walls, doors, and roofs to protect the country's vital utilities in the aftermath of hurricane season, which ends at the end of November. The Company's field equipment shelters can be certified to withstand the forces created by hurricanes. Shelter Works' custom built fiberglass enclosures have endured countless natural disasters, including the fourth most intense Atlantic storm, Hurricane Rita, without a scratch.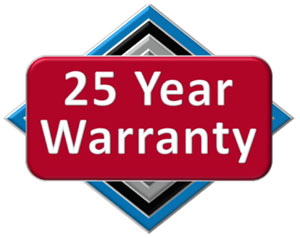 In areas vulnerable to hurricanes, such as Florida, Texas and Louisiana, water damage and flying debris from hurricane force winds can wreak havoc on the field equipment throughout all the utilities markets. It is vital to protect the country's resources with stronger, reinforced buildings in order to withstand future events.
"A hurricane's destruction can be far reaching. Rebuilding is often a daunting and hugely expensive undertaking that can take years to complete if not managed properly." says Tracy Switzer, President of Shelter Works. "As we come out of hurricane season, cities everywhere are assessing the damage and investigating ways to adequately protect these assets going forward. We've solved this problem for our clients by producing cost effective fiberglass enclosures that are pound-for-pound stronger than steel and come ready to install within one day. Using our proprietary FiberBeam™ technology, we are able to safeguard critical field equipment against all types of severe environmental conditions," continues Switzer.
According to a study conducted by the Union of Concerned Scientists (UCS), in the years to follow, more intense and frequent storms are expected to cause widespread damage due to climate change. Shelter Works will continue to expand its market reach in order to protect the field equipment of public utilities nationwide from both natural and man-made elements.
Backed by a 25-year warranty, the Shelter Works team has been protecting critical equipment for a variety of applications including Telecom, Oil & Natural Gas, Water, Waste Water, and Rail & Transit for over 20 years. The Company's fiberglass enclosures have been through independent lab testing to ensure they can withstand the most extreme conditions and perform for the long-term.