New Team Head for the Natural Gas IndustryShelter Works News
Steve Switzer to Serve Natural Gas Clients
As our business continues to grow and evolve, we are constantly evaluating how we support our customers, manufacturer representatives, and engineers. Each industry we serve brings its own set of unique challenges and opportunities. In order to better serve the Natural Gas Industry, Shelter Works is pleased to announce that Steve Switzer – Business Development Manager, will be focused on leading our efforts in Natural Gas. He will have the responsibility of working with our clients, engineers, and manufacturer representatives to insure that we continue to provide the highest level of service and engineered-to-order shelter solutions to this key industry.
Steve Switzer has over 20 years of experience providing shelter solutions to various industries, including Natural Gas, Oil & Gas, Telecommunications and Transportation. His depth of knowledge and understanding of our products, processes and the Natural Gas applications will give Shelter Works greater ability to meet the needs of that industry. He is looking forward to working with and getting know all of Natural Gas related customers as well to building new relationships.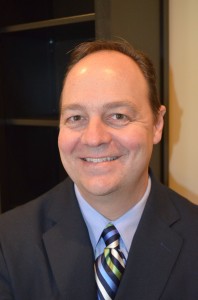 "One of the biggest things that has separated us from our competition has been the Shelter Works responsive and collaborative client experience," explains John Miller, Director of Sales and Operations. "Our sales organization was purposefully set up to be scalable over time to protect that client experience. The sales organization structure is a focused team comprised of a Business Development Manager, Sales Engineer and Project Manager. I'm very excited about this first step, and look forward to our continued growth in the Natural Gas industry while maintaining the client experience that is the foundation of our continuing success."
If you have a field equipment protection need in Natural Gas, please contact Steve Switzer at (314) 667-5422.
If your equipment building need is in the water or waste water industries, contact Dana Woodall at (800) 794-8037.