New Member of the TeamShelter Works News
Meet Cathleen Emert
We spend a lot of time talking about our great shelters and highlighting all the features our customers appreciate. Occasionally, we highlight the professionals who work in our production facility to make those shelters, but today, we are highlighting someone who works quietly in our offices, usually going unnoticed in the background, working with our comptroller Kathy Haferkamp to make sure all the billing for those beautiful buildings is in good order.
Cathleen Emert has actually worked with Shelter Works on a part-time basis for several years but recently moved into a more permanent, full-time position as our Accounts Payable/Accounts Receivable Specialist.
Cathleen learned her accounting skills at (what is now) Hickey College and has worked in various bookkeeping and internal audit positions for corporations as well as both small and large accounting firms here in St. Louis. We're grateful that she brings the skills to make sure that our office runs smoothly.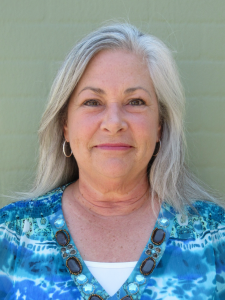 We recently asked Cathy what she liked about working at Shelter Works. "The people," she replied emphatically. "…and it's a great company making great products. I brag on the quality and construction of the shelters when telling people where I work. I pull up the website, pictures, etc. I tell them 'we manufacture shelters, but not like the shelters you would normally envision. Very high-quality and by custom order.' I am very proud of the shelters we produce and the excellent customer-service–which was apparent even when I worked here on an outside-contractor basis. So, combined with the great employees, it is a fantastic place to work."
If you have a chance to talk to Cathleen on the phone, you can find out about the times when she lived in Switzerland, Dallas, or San Antonio. She has two daughters, one who lives in Minneapolis and one who is in college in Montana. In her spare time, Cathleen loves to hang out with her two lovable rescue dogs at her home in St. Louis.
Thanks to Cathleen for all of her quiet efforts!