Eclipse of the SunShelter Works News
Come See the Total Eclipse of the Sun With Us
Everyone is talking about the rare event happening on Monday, August 21, where, in a swath across the United States (including our hometown of St. Louis, MO!), there will be a total eclipse of the sun. The last time this happened in St. Louis was 1442!!
Most of the continent will only see a partial eclipse, but there are some areas of the US that will see a total eclipse, including where Shelter Works is headquartered. We'd like to invite you to see it with us.
Unless you are in the "path of totality," an area 60 to 70 miles wide at any given point, you will only see a partial eclipse. Shelter Works' manufacturing facility is just on the edge of the path of totality, so we'd like to invite you to come get a tour of our plant and see a few seconds of 'totality' with us at 1:18 PM CST.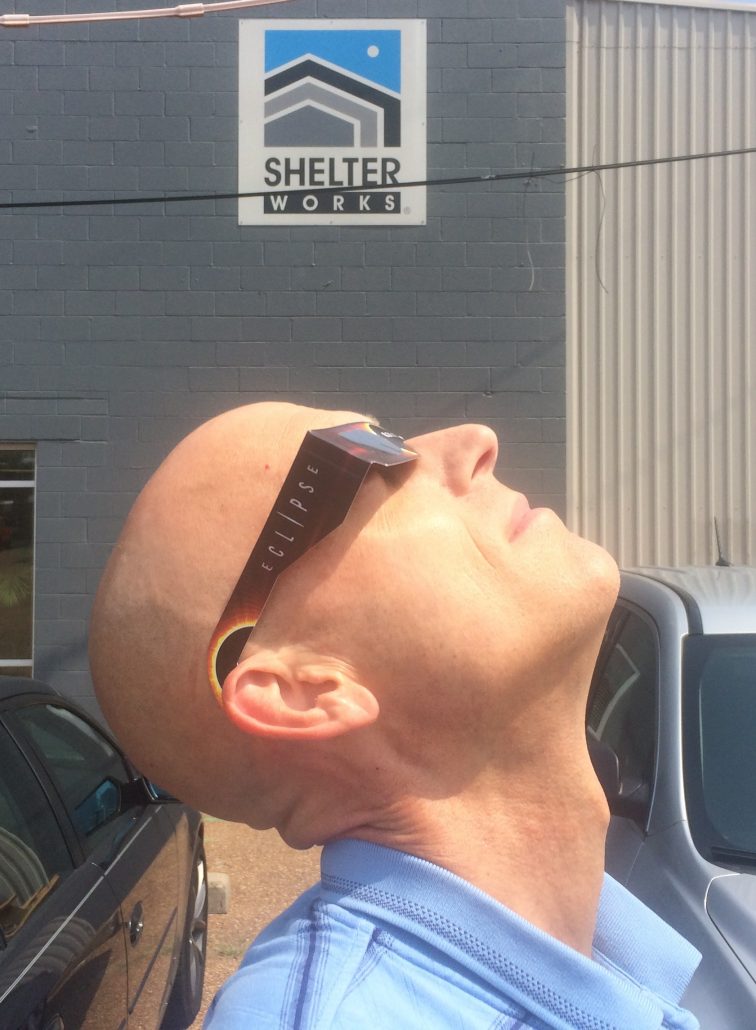 An Amazing Experience
Those who have experienced a total solar eclipse will tell you it is the most spectacular natural sight you will ever see. Those who have visited Shelter Works will tell you we have the most spectacular fiberglass buildings you will ever see. Combine these two spectacular experiences into one unforgettable day.
Don't Stare At The Sun
Everyone knows you can't just look at it with the naked eye, but don't worry. We've already ordered special eclipse glasses that allow anyone to stare directly at the sun without damaging their eyes. We want to share that with you!
If you miss this total eclipse, you'll have to wait until 2024 for the next total solar eclipse to be seen in North America.
Give us a call at 314-664-9300 to discuss details of your special Shelter Works solar eclipse tour.