New Addition to Shelter WorksShelter Works News
Shelter Works Adds A New CAD Tech
Shelter Works is known for the strong submittal packages that are done for every building, and the company has been growing so quickly over the past few years that we've added a new CAD Tech to our growing office staff. This new position will ensure timely, complete and accurate delivery of all the submittal drawings for our clients.
Julie Stritzel got her Computer Aided Design drafting Certificate of Specialization from Florissant Valley Community College and wanted to join a growing company where she could do something with her hands, her brain and her creativity. That's just what she gets to do every day at our offices at Shelter Works. She is also enjoying the tight-knit group that works in these offices, and she's happy to feel such a strong sense of community so quickly. Not surprisingly, when Julie is not working away at her desk, mouse in hand, you'll find her at home with a paintbrush, pencil or sculptor's tool in her hand.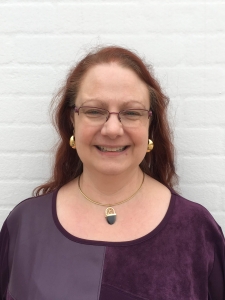 ""We're proud of the very thorough submittal packages we create for our clients and are so happy to have Julie join the team. In addition to her CAD expertise, which ensures all of our drawings are done properly, she has a strong sense of customer service and understands how we prioritize customer satisfaction here at Shelter Works."

Julie works under the direction of Melany Pearia, who has been creating Shelter Works submittal drawings for over 11 years.