New AdditionShelter Works News
Shelter Works Has a New Controller
At the beginning of the year, Mike Cannady joined Shelter Works as its new controller. Kathie Haferkamp, who is been in that capacity for over 10 years, has officially retired (although she may do some special projects for us every once in a while). While we are sorry to see Kathie go, we're excited to have Mike on board.
Mike comes to Shelter Works with over seven years working as a controller and even more experience in other accounting functions before that. Mike has worked for a wide range of businesses in and around the St. Louis area, including FW Logistics, a warehousing and logistics company, MRCT, an employee benefits brokerage firm and Retail Technology Group, a value-added reseller of POS solutions.
Mike is now charged with ensuring the smooth handling of a range of accounting functions needed for the business, from Accounts Payable, Accounts Receivable, Collections, Payroll and Financial Reporting. He is also responsible for HR and IT services. In addition to the day-to-day oversight of all of these tasks, we are eager to see what Mike will be able to bring to our overall processes. Mike explains, "I'm working on putting new reporting processes in place to facilitate better decision-making and better communication for our clients on areas such as process invoices. If we can improve communication even further, we can increase customer satisfaction even higher than it currently is."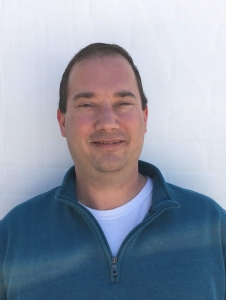 Dave Masterson, General Manager for Shelter Works, commented, "We are excited about the expertise that Mike is bringing to our monthly, quarterly and annual financial reporting. His efforts will not only help us internally with improved business planning and budgeting; these efforts will also have an impact on enhancing client relationships and overall customer satisfaction."
When Mike is not happily ensconced in a spreadsheet at our offices, he will most likely be found at home deep into a "DIY" home-improvement project for his wife, Katie, and two kids (Makenzie and Mason). Please welcome Mike to our growing Shelter Works team!