Adding New Expertise to the TeamShelter Works News
More Expertise in Telecom, Railroad, and Utilities Industries
Development Manager Steve Switzer as the newest member of the sales team. Switzer will be sharing Shelter Works offerings with clients in the telecommunications, railroad and utilities industries. He brings over 20 years of experience in these industries, having worked his way up to Vice President of Precision Quincy. He has designed equipment protection buildings for such clients as the Union Pacific Railroad, Norfolk Southern, AT&T Wireless, Sprint-Nextel, Great River Energy and Mid-America Energy. In the utility industry, he developed equipment shelters for electrical and gas applications, as well as alternative energy applications.
Shelter Works President Tracy Switzer said, "We're so pleased to have Steve join the team. I've known him forever, and we actually worked together years ago selling first fiberglass boats and later, industrial FRP buildings. His knowledge of designing buildings, product development and sales engineering, as well as the experience and expertise he brings in certain industries, will be tremendous assets to us. I'm really looking forward to working with him again."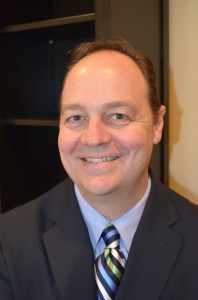 Steve Switzer added, "I'm so excited about this new challenge and the opportunities for the company to expand even further into the telecom, utilities and railroad industries. Having designed thousands of buildings for customers in these industries, I know what is required to make a tremendously useful, highly-engineered equipment shelter. Combining my background with the Shelter Works protection solutions makes so much sense. I'm happy to be joining a well-managed, financially stable company that has a super-adaptable product at a surprisingly cost-effective price; my customers are going to love it!"
John Miller, Vice President of Sales and Operations said, "What a great addition to our team. For Shelter Works, customer service is a foundational part of what we do. With his creative, solution-oriented attitude, Steve is going to fit seamlessly into our culture and customers will be so happy to work with him. Because he is attuned to understanding his clients' needs and understands these applications so well, he will be able to develop just the right equipment protection products for his customers."
Switzer is married to Jami Switzer; they have three children Aaron (age 19), Mason (age 16) and Hannah (age 12). The family lives in Crystal Lake, Illinois.