New Addition Shelter Works News
Meet Dave Bradford
Shelter Works has expanded its in-house expertise with a new Production and Facilities manager, Dave Bradford. Dave brings to Shelter Works years of experience from multiple, high capacity production facilities where he has managed large teams of workers and lots of different production processes.
Dave Masterson, General Manager of Shelter Works, had this to say, "We're happy that Dave has joined us and feel he is going to be an asset for us as we look to improve safety, quality, cost and delivery metrics and at the same time continue to grow the business."
Dave Bradford has been in production his entire career. He started at St. Louis' Anheuser-Busch facility, working there for over 15 years as Brewing Group Manager. After Dave's tenure with Anheuser Busch, he took the opportunity to expand his skill set, going to work in the fast-paced environment of Ford Motor Company's, Saint Louis Assembly Plant. Due to economic down turns in the auto industry, Ford's Saint Louis Assembly plant was closed after being in business for 58 years. Dave then transferred with Ford Motor Company, relocating his family to Kansas City, where he worked of Ford Motor Company's Kansas City Assembly plant. As Team Manager for Ford, he and his team were producing 75 F150 trucks per hour, and 45 Transit Commercial vans per hour. After nearly 17 years working in the automotive world, he knew that the car industry was still highly susceptible to ever-shifting economic winds. Determined to leave the 'feast or famine' environment of the automotive business, he wanted to move back to St. Louis. He worked for a few years as Manufacturing Supervisor for Hussmann Corporation's Commercial Refrigeration unit but now feels he has found a new home at Shelter Works.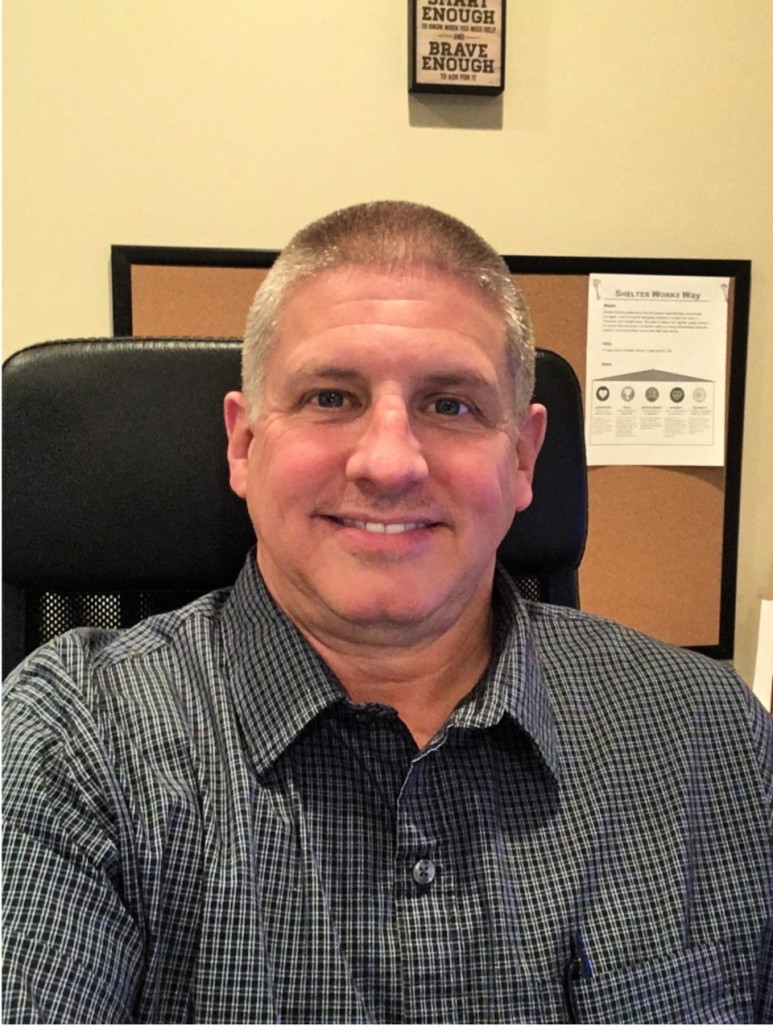 We asked him about how Shelter Works differs from the other places he has worked. Dave talked about the opportunities afforded by working in his new company. Because Shelter Works production process is still done with such individual care, he feels that he can he is getting to know each person on the production team on a personal basis. He explained, "I'm excited to bring my manufacturing operations management skills and knowledge of production best practices to Shelter Works. I really feel that everyone is focused on making sure we take the time to build each building properly and use best practices throughout our processes."
All of Shelter Works customers should benefit from this new addition to the team. Dave is committed to bringing his skills to bear for Shelter Works, to increase productivity, continuously improve production quality and contribute to the ongoing health of the overall business.
When he's not working with the production team or refining Shelter Works production processes, you might find him riding his motorcycle or fishing. Please welcome Dave to the team!