Women in BusinessShelter Works News
Congratulations Susan Bender
Shelter Works would like to congratulate Linc Energy's Susan Bender, who was announced as the Denver Business Journal's 2016 Outstanding Woman in Business winner in Energy.
It's important to us that our partners and service providers share the same high standards that we set for ourselves and when a member of our community is recognized for excellence, we stand up and applaud! We were so pleased when we learned that Susan Bender, president and CEO of Linc Energy Systems was awarded this great honor.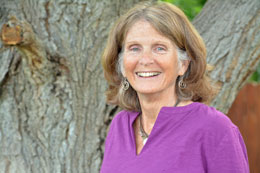 Linc Energy Systems is a manufacturers' rep and distributor specializing in measurement and control, damage prevention and offers an extensive line of industrial gas products to the natural gas industry, as well as industrial, commercial and government entities serving the same and related markets.
They serve the natural gas industry throughout Colorado and were added as a rep for Shelter Works 2015. One of the reasons that we originally decided to partner with them was the great fit between the two companies' commitment to excellence in customer service. Susan's philosophy is that she wants to invest in top technology and stay on top of the latest innovations, but her #1 commitment is to the customer relationships, which are incredibly important to the company's success.
We congratulate her as she is being recognized for this honor. Her drive, her passion and her commitment to her customers helped her rise to the top of her field and be recognized in her industry and in her region.