Safeguarding Pharmaceutical Wastewater Handling EquipmentCase Study
The Project
Shelter Works recently provided a custom-manufactured fiberglass shelter to protect two stainless steel trim pumps, piping, and a holding tank that are part of a pharmaceutical manufacturing wastewater process. We worked with Ben Vehabovic, Senior Applications Engineer with the EPS division at Cummins-Wagner Co., to design the 7'3" x 22' x 8' enclosure they used as a part of their packaged pump system.
Vehabovic explained that the stainless-steel tank collects used solvents that the pumps then remove once the fluid reaches a designated level. The roof has two bulkheads for piping penetrations that accompany this process. It also includes two single doors on opposite ends of the street facing long wall. One entry grants access to the pumps and control systems, while the other provides entrance to the holding tank. The thoughtful design ensures efficient utilization of the limited space within the enclosure, enabling personnel access to specific components with ease.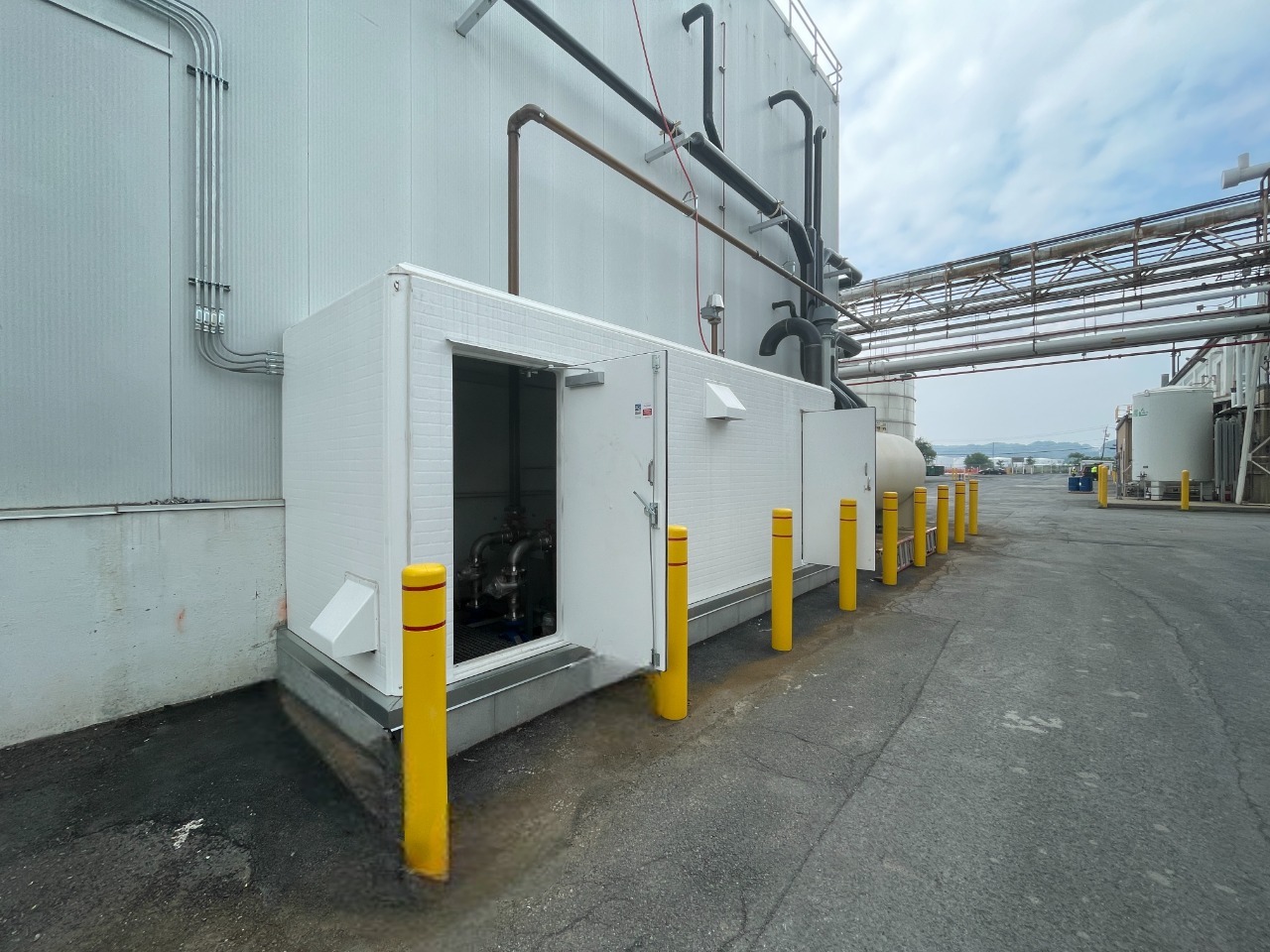 Custom Design
Located over a pit that houses the wastewater handling equipment, the fiberglass shelter is purpose-built to accommodate the specific requirements of the manufacturing facility.
This shelter's most noticeable custom feature is the partial wall that runs along the back of the enclosure. The wall begins 2'-8" above the base of the enclosure. A 2" flange runs along the bottom of the short wall, creating a notch that sits above the extended portion of the facility's exterior wall design, allowing for a weather-resistant seal. The hip roof abruptly ends at the existing building, providing a 12-degree slope from its peak.
The shelter's distinctive roof and wall construction ensures seamless integration into the facility's existing infrastructure. The shelter's unique design allows it to abut the manufacturing facility, optimizing available space and streamlining operations.
Why Fiberglass?
Fiberglass is highly resistant to corrosion, UV rays, and extreme weather conditions, making it an ideal choice for safeguarding critical equipment from potential damage or deterioration. Beyond its protective capabilities, the custom fiberglass shelter also enhances the pharmaceutical manufacturing facility's overall safety and compliance standards by confining potentially hazardous wastewater within a secure enclosure.
The Shelter Works' custom design enables the shelter to easily integrate with the existing infrastructure, optimizing available space without compromising accessibility. This custom fiberglass pump enclosure is one of many examples of the innovative design and manufacturing capabilities provided by Shelter Works.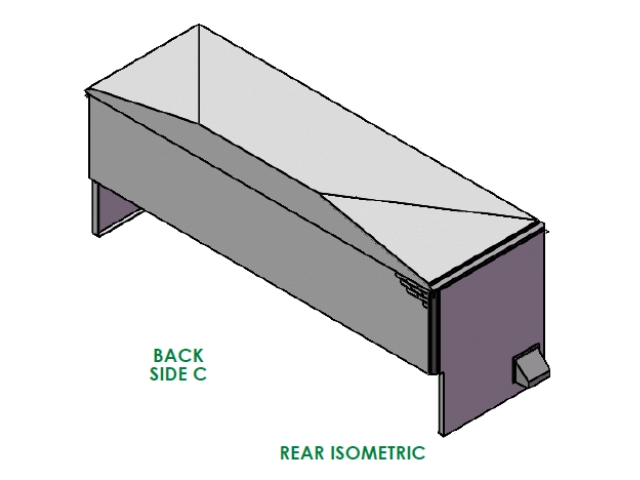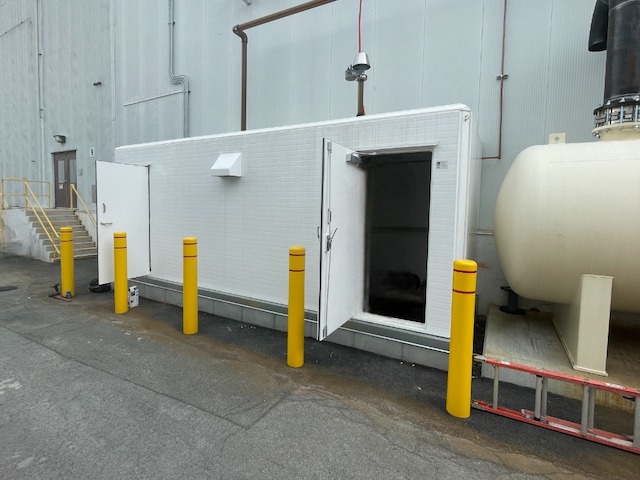 Why Shelter Works?
When asked about his experience working with Shelter Works on this project, Vehabovic stated, "Shelter Works continues to be an absolute pleasure to work with and this project is no exception. The quality of the Shelter Works brand can be seen all the way through the life of the project, from the quoting and brainstorming stage which allowed us to provide a tailor-made solution for our customer, to the detailed CAD drawing workup, and the final stellar product. Whenever a project calls for an enclosure, Shelter Works is the go-to and our house standard. The finished product fit exactly as intended on site."