Options for Extra Wall Support OSB, MGP and Thermo-Lite Board®

When your project needs additional support for mounted appliances, a thermal barrier to meet specifications, or added strength for environmental factors, you want to make sure you have wood in your walls. At Shelter Works, we offer three different options.
Oriented Strand Board (OSB)
Marine Grade Plywood (MGP)
Thermo-Lite Board®
Oriented Strand Board (OSB)
The first and most specified option is Oriented Strand Board (OSB) - an engineered wood particle board with high mechanical properties. OSB is known for its rigidity, strength, uniformity and durability. It is particularly suited for weight bearing applications since it has a greater load-bearing capacity than milled wood panels. OSB has no internal gaps or voids and is water resistant, making it a perfect material for adding needed strength to walls that will have heavy equipment mounted on them.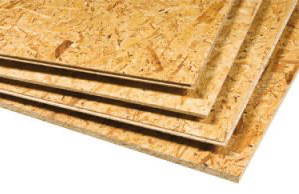 Marine Grade Plywood (MGP)
A second option is Marine Grade Plywood (MGP) - another engineered wood that takes thin layers of wood veneer, most commonly Douglas Fir or Okoume, and adheres them together using a water and boil proof (WBP) glue. Marine Grade plywood is considerably more expensive than standard OSB, but is often specified for shelters in high humidity areas for the base flanges or where the walls will be pierced or penetrated in the field to add additional equipment.
Given that all the wood used in the construction of our prefabricated shelters is encapsulated within fiberglass, using Marine Grade plywood may be unnecessary, but it can provide some added peace of mind for some.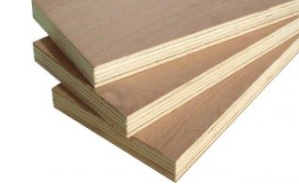 Thermo-Lite Board®
Finally, for applications that cannot contain wood, we offer Thermo-Lite Board®. This is a manufactured, ultra-heavyweight woven fiberglass that offers all the strength of wood without being a wood. Thermo-Lite is used in very specific situations where chemicals used in the fiberglass building can cause wood to ignite.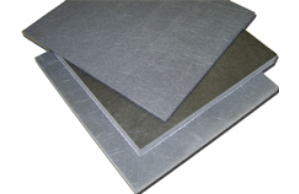 Summary
All three structural options are available in different thicknesses depending on your project's needs. At Shelter Works, we custom manufacture prefabricated buildings to fit the client's need. Whether its heavy equipment, hurricane force winds or the need for a thermal barrier, give us a call and we'll make sure your shelter exceeds your expectations.
Visit our Helpful Information section for more information on Shelter Works Fiberglass Shelters.