Shelter Works Website Adds New Specification Writer Tool
DO YOU NEED A SPECIFICATION FOR AN FRP SHELTER?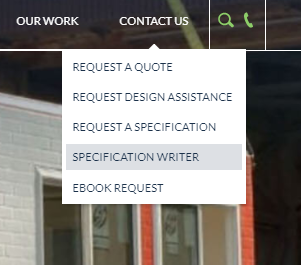 Generate a preformatted and editable fiberglass shelter specification from the Shelter Works website. Save time by getting a construction specification for a Shelter Works fiberglass enclosure when you need it, no matter what time of day. Simply fill out the Specification Writer form and a completed spec will be emailed to you. The Word document retains its formatting so you can add and remove sections where needed.