New Manufacturer's RepShelter Works News
New Field Equipment Protection Manufacture's Rep for Ohio
"It's just a really good match."
That's how General Manager John Pelton of Pelton Environmental Products describes its new relationship with Shelter Works. Because of their strong focus on customer service and longtime service to water and wastewater treatment systems, Pelton Environmental has been added as one of Shelter Works' new manufacturer's reps for Ohio.
John Miller, director of sales and operations for Shelter Works, said, "Shelter Works actively seeks to align with high-quality manufacturing reps who share our values and focus on customer service, and we are excited about the great business opportunities our partnership with Pelton Environmental Products will provide. Their heritage of dedication to their customers perfectly aligns with our philosophy, and we look forward to many years of great collaboration ahead.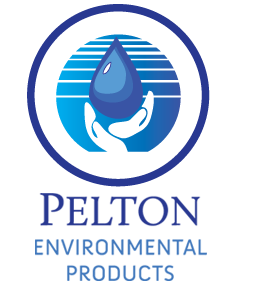 Since 1992, Pelton Environmental has focused on providing not only chemical, process, and rotating equipment but also ongoing aftermarket service and support to its customers. While other rep firms focus solely on the engineering side of the business, Pelton Environmental's commitment goes one step further, looking to build long-term relationships with the end user. What sets them apart from others in their field is their responsiveness and local service that strengthens their customer relationships. John Pelton explains, "Our customers know they can turn to Pelton Environmental whenever any piece of equipment or process needs attention. We can have someone provide local service within hours of a problem being identified, which our customers truly appreciate. Our customer relationships are not transactional; they are ongoing.
We asked John Pelton how working with Shelter Works is different from working with other field equipment enclosure suppliers in the past. "Because Shelter Works helps us offer a complete package, there is an entirely different feel with Shelter Works. Before, the equipment enclosure was an afterthought, a cookie-cutter order of a generic building to house the equipment. Since every Shelter Works equipment shelter is custom engineered, Pelton Environmental can offer a complete, highly detailed, well thought out package to our customers."
We are excited for the opportunities and welcome Pelton Environmental as a new Shelter Works Rep.